Folks who are in the spotlight often love to surround themselves with dramatic colors and furnishings. See the shades three celebs chose for their homes, and learn how you can get the look, too.
Zooey Deschanel: ship-shape navy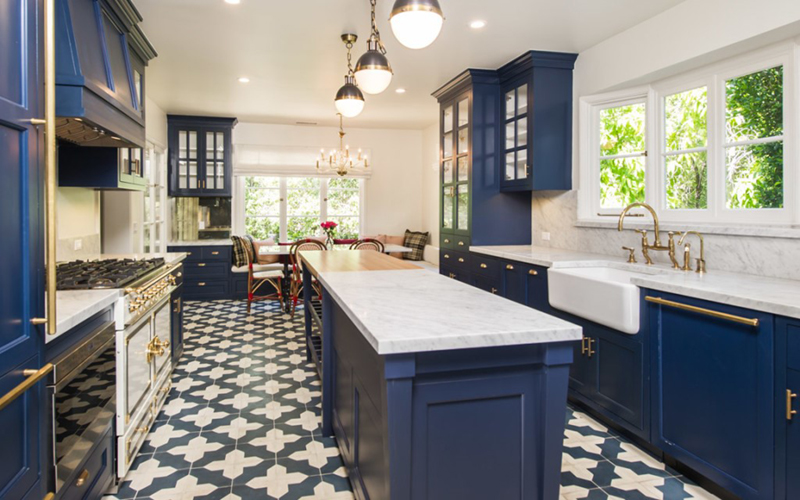 The "New Girl" actress' bold blue kitchen pairs crisp navy cabinets with brass accents and a nautical-inspired light fixture. Coordinating tile and deck-like chairs complete the "galley" of the Hollywood Hills home.
Alex McCord: seductive red lounge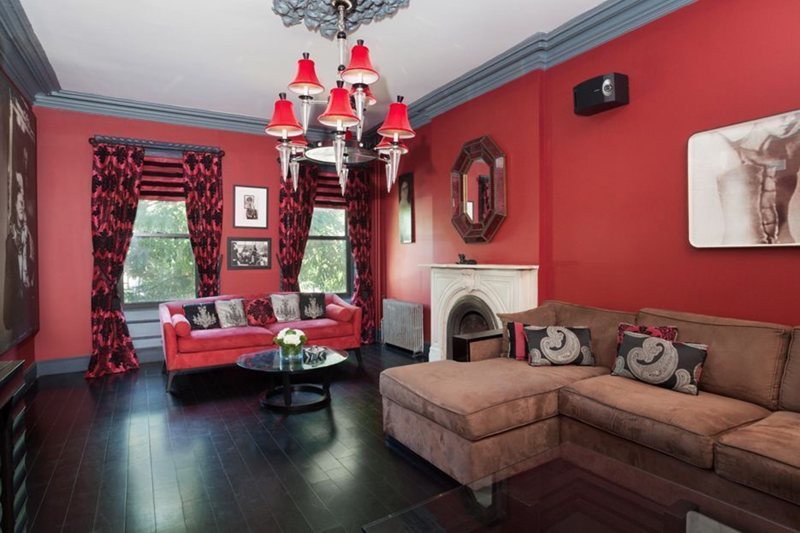 Bring the summer heat indoors like "The Real Housewives of New York" star Alex McCord did in her red-walled seating area. Patterned red curtains complete the passionate look to create a perfect entertaining spot in Brooklyn.
Max Azria: cool gray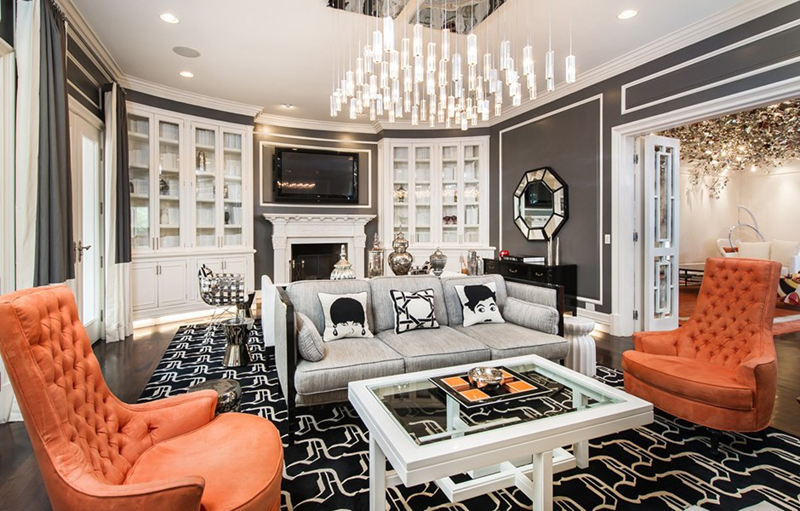 Clothing designer Max Azria rarely shies away from making a dramatic statement, and this elegant gray and white parlor with coral accents in his Los Angeles estate is no exception. Plenty of glass and sparkling silver accessories brighten the room, while a striking graphic rug grounds the space.
See inside more celebrity homes.
Related:
Originally published May 15, 2015