Just like home interiors, landscape design evolves with our lifestyles and the times. Here's a look at eight trends that will be shaping your lawn, garden, and outdoor spaces this year.
Estate style scales down
Who says you need to have rolling acres to deck out your landscape with soaring hedges and climbing vines? Compact and dwarf versions of popular estate-style plants make this look accessible to container gardeners and condo-dwellers.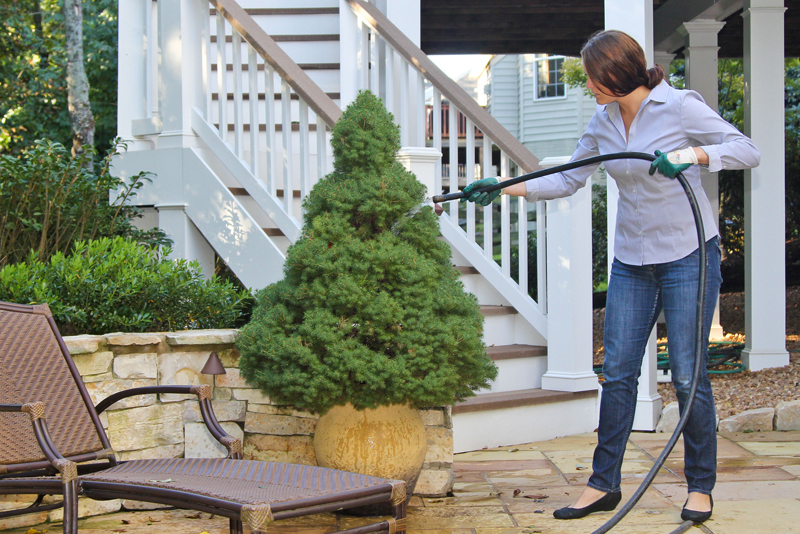 "Once upon a time, it was not unusual to see large properties defined by imposing stands of impressive shrubs and towering trees," states a trend report from commercial nursery Monrovia. "As lot sizes shrink but the desire for this luxurious look grows, this classic estate style is being replicated for a smaller outdoor footprint, thanks to more scaled-down versions of beloved plants hitting the market in 2017."
Gardens go glam
"After a decade of loading up on bulletproof, always-on Knock Out roses, succulents, and new varieties of hydrangeas with thicker, more heat-and-sun-tolerant leaves and flop-resistant stems, gardeners are adding glamorous plants to the mix, such as Itoh peonies and wisteria - even though they take work to maintain, have a short period of bloom and can be expensive," notes the Monrovia report. "Even in places like California, where native plants and xeriscaping are buzzy, people are finding ways to slip in a few of these beauties, if only in a pot or two."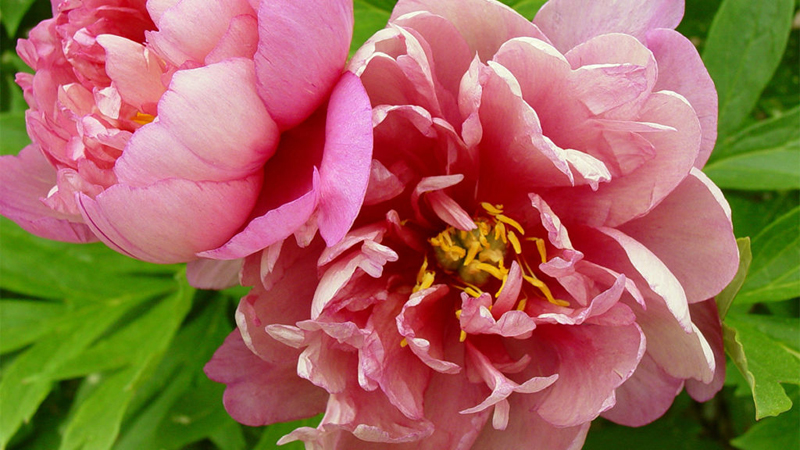 Hygge heads outside
The trendy Danish concept of creating an atmosphere of coziness is heading outdoors. People are using lighting to create dramatic or playful atmospheres, and tinkering with fountains to set their own soundscape.
"For those with small properties and neighbors nearby, they can create a pleasant noise that drowns out the neighbors' activity," explains Missy Henriksen, vice president of public affairs for the National Association of Landscape Professionals.
Seating spaces, too, are looking cozier lately. Many prefer "a little place to curl up with a book," Henriksen says - or a seating area for two, where conversations can take place.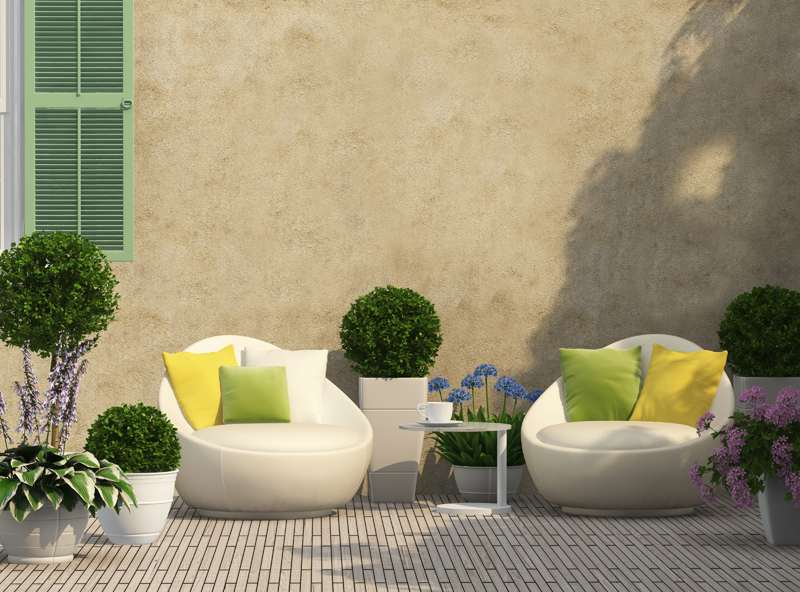 Hydrangeas rule
"If you look at flowers that are having an Instagram moment, you'd have to put hydrangeas right at the top of the list," Monrovia's blog reports. "Not only are they perfect for filling foundations and dressing up front yard picket fences, they make colorful low borders in front of tall garden beds and look just as pretty planted in a large pot."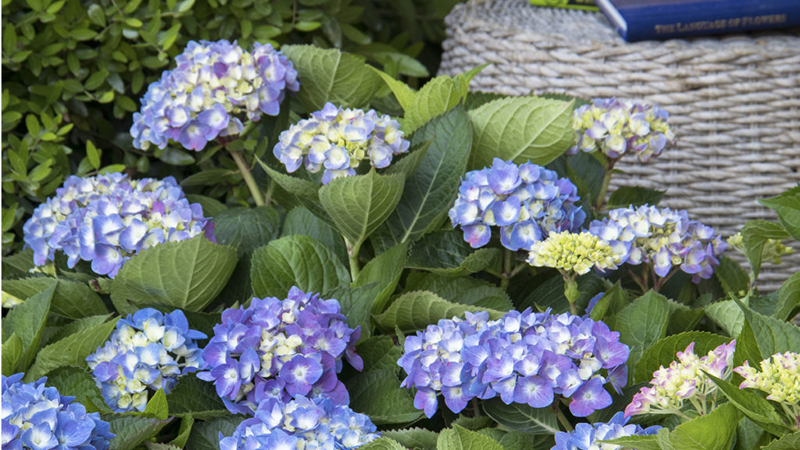 Yards go greener
For years, yards were defined by their vibrant pops of color, but homeowners are moving away from that, says Henriksen. Today, layering a variety of plants in shades of green for visual impact is more in vogue.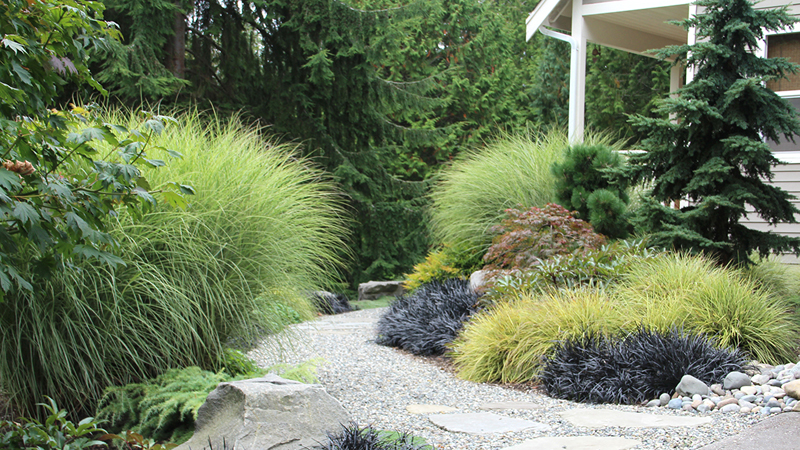 "I think it's a different way to enjoy landscaping, not to suggest that color isn't so important," she says. "Before, people may have really been drawn immediately to color."
Now homeowners enjoy bringing different green plants together. "Some have heavy leaf structures, some are more delicate"- even the planting of fillers looks dramatic, Henriksen adds.
Gardens reach for the sky
"We're really seeing people begin to take their landscapes up," says Henriksen, noting the recent popularity of vertical gardens or green living walls. A natural conversation starter, they can work on any scale, indoors or out.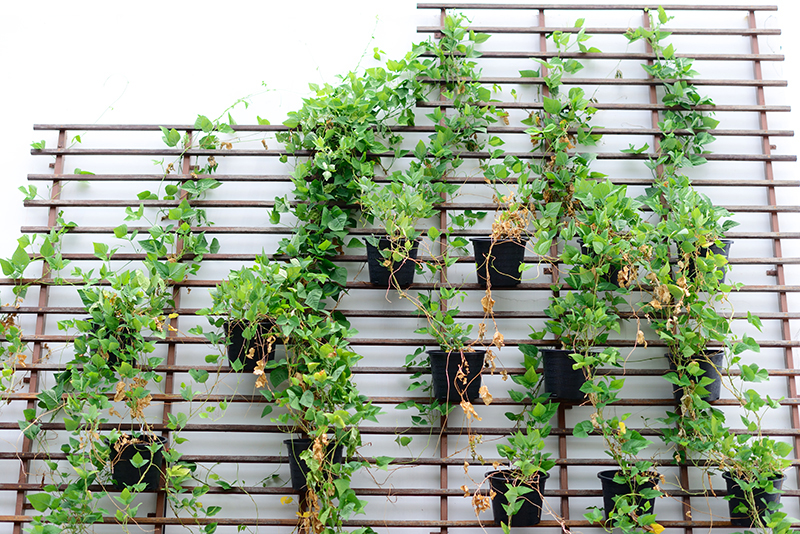 Before putting up the walls, be sure to consider your irrigation options. And remember there's no set rule for designing your wall: Plants can be homogenous or arranged in patterns, Henriksen says.
Natural is in
"Meadow-filled, slightly wilder gardens are losing popularity, as are landscapes dominated by hard textures, right angles, Cor-Ten steel edging, and sheared-to-a-knife-point formal garden borders and hedges," states the Monrovia trend report. "In their place, use of natural elements such as rocks, boulders, and beautifully untouched hedges impose a more integrated sense of structure are on the rise."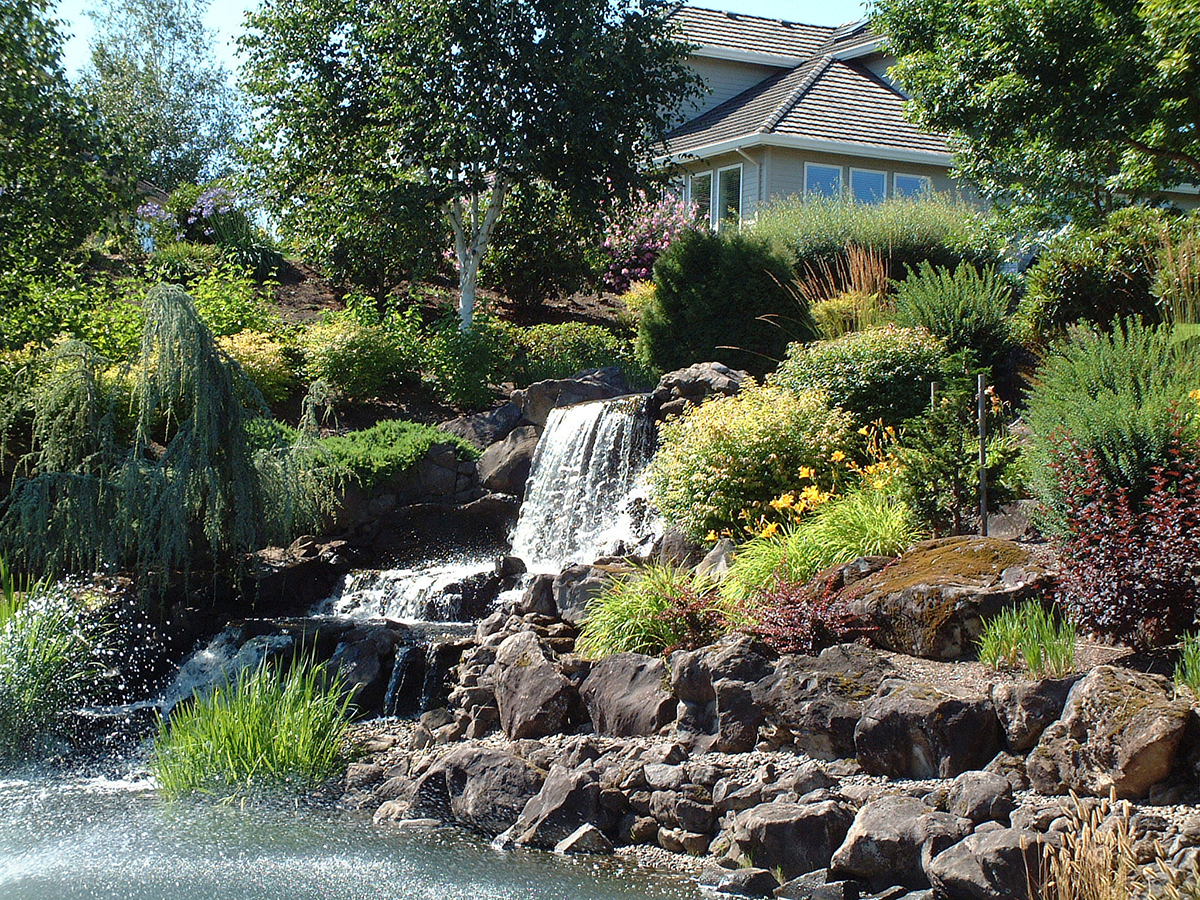 Sustainability is key
A beautiful yard isn't just for homeowners' enjoyment, but also the environment's benefit. Flowers that are attractive to pollinators like birds and bees are becoming more popular, and landscape designers are encouraging homeowners to use native plants, which pollinators naturally seek.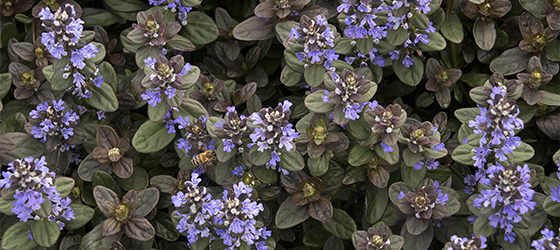 Smart irrigation systems, which shift homeowners away from a watering schedule to when plants really need it, are also on trend. "Smart systems can really take the guesswork out of whether it's time to water," says Henriksen.
Looking for more landscape design ideas? Check out Zillow Digs for inspiration.
Related: