Bare, white walls are usually the reality when you first move into a new home. But if you want to show off your personality, there's no better way to do it than with original art. A one-of-a-kind piece transforms a space, makes you feel more at home, and expresses your personal interests.
Diving into the art world can feel intimidating, but it doesn't have to be. To help you get started, here are six tips for purchasing art you'll want to grow old with.
Work within your budget
To find pieces you like without breaking your budget, visit flea or craft markets, where affordable options are plentiful. While you're there, keep an eye out for posters that aren't limited edition but are still interestingly designed.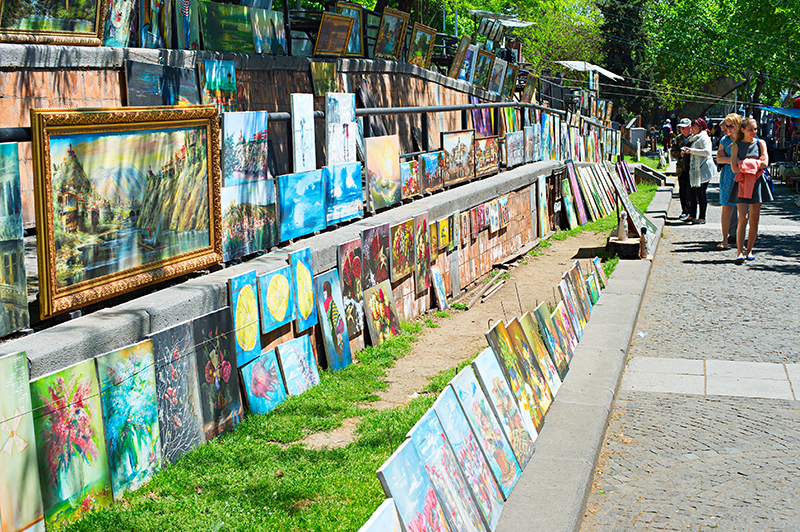 "It's important to think broadly about what art means," says Bettina Huang, head of consignment at Artsy. "Combine plants with some of the flat, light objects you may have collected in your travels, and mix those in with posters or things typically thought of as art."
Another option: Hang framed versions of your own drawings, doodles, or sketches to give your walls customized style. "If you frame them and hang them like a salon wall, that's a budget-friendly solution that feels personal," says Huang.
Know your goals
"It's important to have an honest conversation with yourself," says Huang. "Do you want to decorate your entire home? Do you need to fill a certain space? Or are you looking for bigger statement pieces for a salon wall? If you're interested in art investing, do you want to buy works by emerging artists in the hopes they'll dramatically increase in value?" These answers will help determine your spending.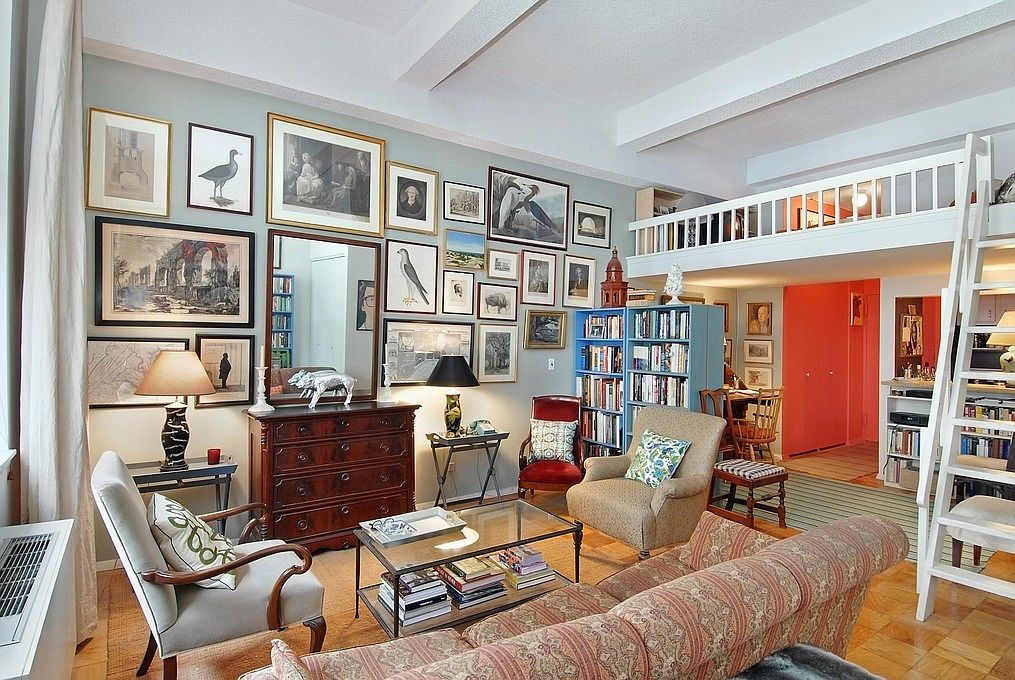 For example, if you have $1,000 and want to invest, you can probably only afford to purchase one piece. If you're looking to decorate, Huang suggests buying several less-expensive works. The kind of art you select and your budget will dictate your options.
Hit the art circuit
"Art fairs can be really great, because you get to talk to gallery owners in person," says Huang, noting that this helps you sharpen your tastes and investing instincts. "Practice gives you more confidence and a reference point, so you can compare pricing and really start to understand the kinds of works that are available."
Art school exhibitions are another great way to meet emerging artists whose careers you may want to follow.
If you're looking for more established artists, works on paper, including drawings, prints and editions, or multiple copies of a given work, are an affordable way to begin your art collection.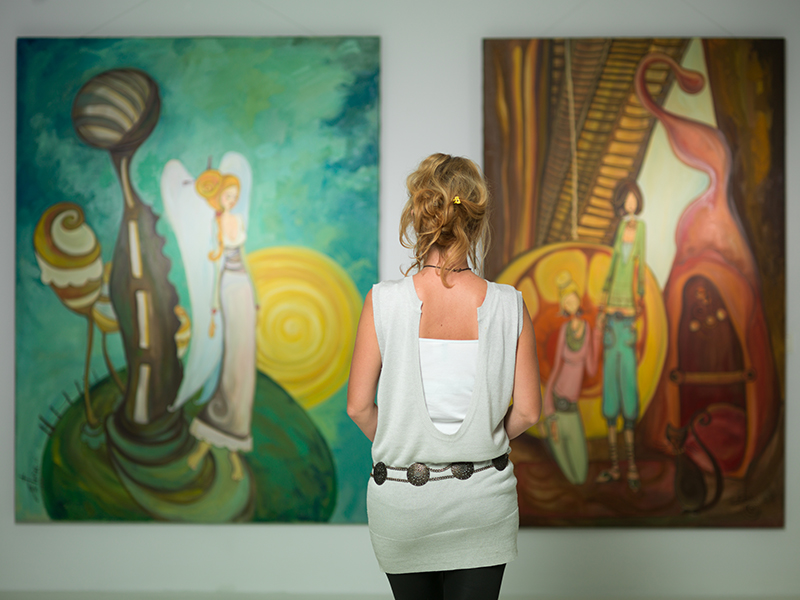 "It's nice to go that route, because it means other pieces from that artist have likely been sold, so there's a precedent for the price you've been asked to pay," says Huang.
Consider auctions
Whether you have $1,000 or $10,000 to spend, auctions, which are open to the public, give you a sense of what's out there and expand your artistic horizons. "Research in advance to see what similar works have sold for," says Huang, because the price a work sells for is closer to its actual market value. "There's something reassuring about that level of transparency."
As an aside, more auctions are being held partially or totally online, and sites such as Artsy play a big part in this. "A lot of times, online auctions are used to sell works that are somewhat more affordable," notes Huang.
Do your homework
When buying secondary-market or previously owned work, Huang strongly suggests doing your research. Investigate the prices of comparable works, keeping factors like medium, size, rarity, and date in mind. "As much as possible, ask for a condition report, so you know if the work is pristine or if it's been damaged." The price will reflect this, too.
For high-end works by notable artists, check for a certificate of authenticity, and ask about the work's provenance or history of ownership. With more transactions being done online, it's particularly important to ask for the condition reports if you can't view a work in advance.
Sell it if you outgrow it
"No matter what your budget is, your art collection should reflect your personality and interests, which will evolve over time," says Huang. That means that buying goes hand-in-hand with selling when works no longer feel like they make sense for you.
When you sell, work with reputable establishments, and budget for (and ideally minimize) the commission and fees you pay for an auction house or gallery to take your work on consignment. "Services like Artsy get you proposals from networks of vetted partners, which makes the process easier, faster, and more transparent," says Huang.
See inspiration for your art collection on Zillow Digs.
Related: