While we still love a neutral color palette and subtle accents, the design world is going crazy over rich jewel tones like emerald, sapphire, and fuchsia.
Jewel tones are most often used as accents to a neutral color palette in the form of an accent wall, a few throw pillows on the couch, or a brightly colored picture frame.
In 2017, though, jewel tones are being elevated to the lead design role, playing the part of main color and shimmering accent in sparkling tones and luxe textures. Here's what you need to know about using one of this year's must-have trends.
What are some popular jewel tones?
Saturated color is key. When decorating or designing with jewel tones, think about deep, contrasting colors, like emerald or ruby. These colors are bright yet rich, adding moodiness and vibrancy all at once.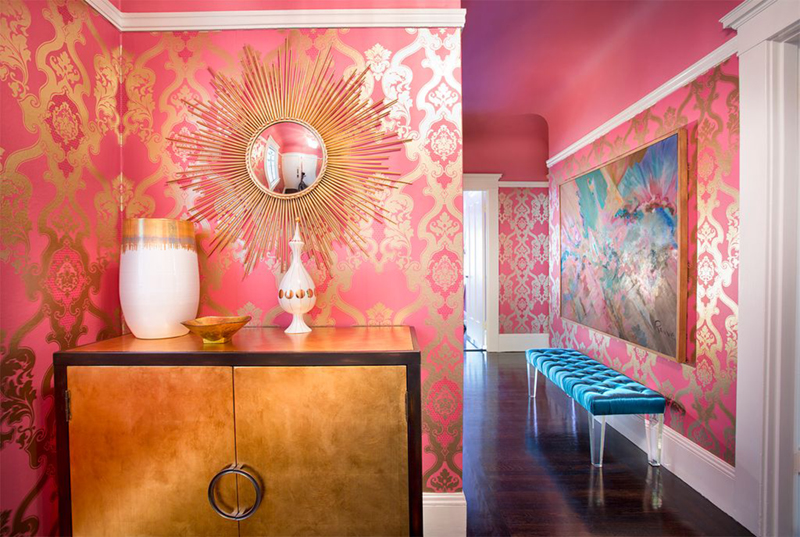 Other jewel tones convey a brighter, livelier style, like fuchsia or sapphire. These hues offer a more youthful take on the classic jewel tone, and would be used more sparingly throughout a space.
Where do jewel tones work best?
Anywhere! When chartreuse green is paired with a classic black-and-white palette, a living room can suddenly become both playful and elegant, perfect for the growing family or as a space for entertaining.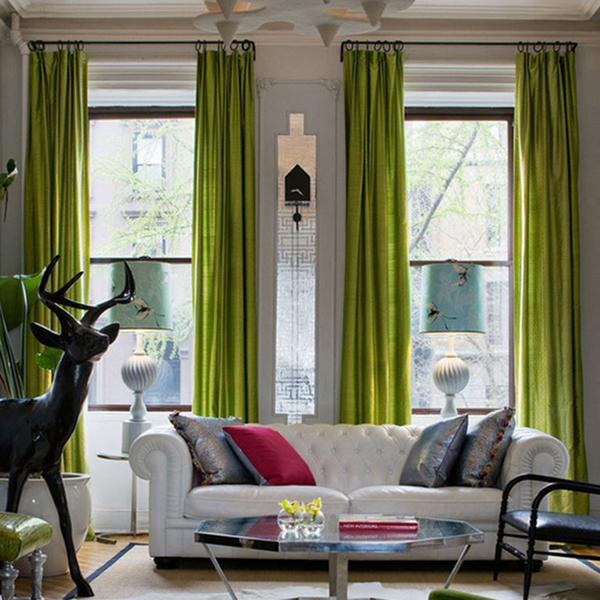 A den or study that dons dark woodwork and metallic tones can transform to a bolder, even more masculine room when a vibrant tone like ruby red is introduced.
And a fresh coat of turquoise can easily be combined with shades of yellow or interesting woodwork to brighten a smaller space, like a powder room or office nook.
Entryways can also benefit from jewel tones - make a statement in a traditional entry with a splash of vibrant pink for a feminine yet fresh look.
How do you add jewel tones without going all in?
The easiest way to incorporate jewel tones in your home's design is via subtle accents, like artwork or smaller pieces of furniture. By incorporating jewel tones into furnishings, like a velvet sofa or tufted ottoman, a room is instantly infused with dimension and livability.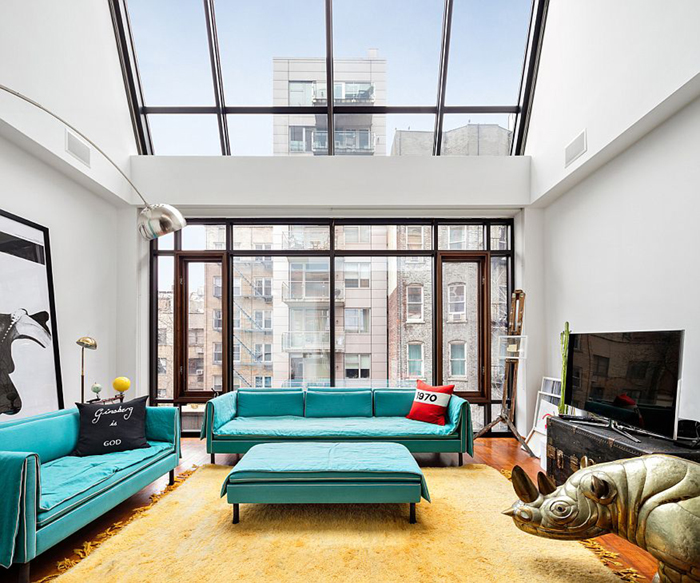 Which jewel tones are trending?
It's easy to pick out the most popular jewel tones - you can look in your own jewel box and see hues of emerald green, ruby red, sapphire blue, aquamarine, and vibrant pinks and fuchsias.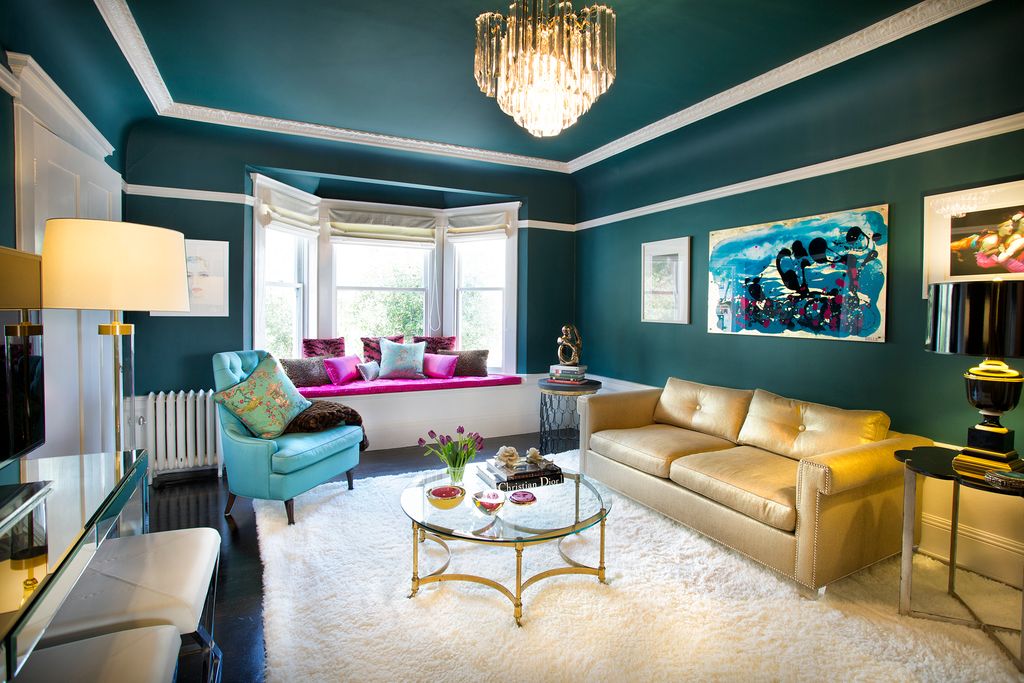 Vibrant hues will be popping up everywhere in the next year, bringing life and richness to homes in all categories - traditional, modern, eclectic, you name it. How would you add jewel tones to your own space?
Related: