For a child, a bedroom is more than just a place to sleep. It's a room to do schoolwork, listen to music, play games, sprawl on the floor, rough-house, read, build models, daydream, visit with friends, and keep innumerable possessions.
You'll need to plan carefully to create a space that serves all those functions, yet is comfortable and inviting - and has enough staying power to require only minimal redecorating and repainting every few years.
Consult the experts
The ultimate experts on what kids like best are kids themselves. Involve your children in the design process by letting them help with color selections for their rooms.
Include their interests, and ask for their opinions as you create a decorating scheme, especially when it comes to paint, furniture, and fabrics. What you want is a room that both meets your needs and pleases your child.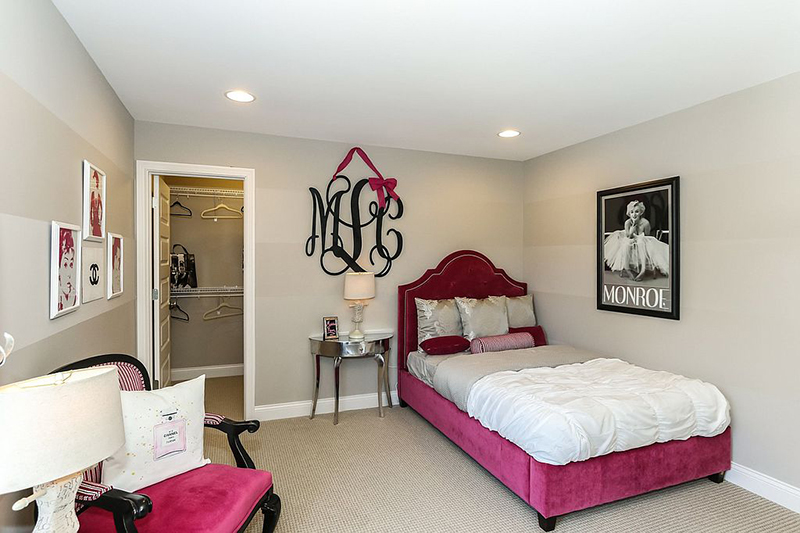 But don't go overboard: Kids' interests change often, so use color schemes that can be easily modified when their passions go another direction.
A few safe bets for color palettes include:
Black and white with a favorite color all over
Pastels
Neutral backdrop with bright accent colors, like green and blue
Bright colors in small doses
For the little ones
For babies and toddlers, softer, muted colors are key. Little ones need to be surrounded by soothing shades in order to fall asleep quickly and peacefully. Offset a pastel color palette with darker furniture pieces, like a chocolate-stained crib and upholstered glider.
For young children, colors that help them create and explore are best. These can be soft shades for the blossoming bookworm, or deep blue and green for the scientist-in-training.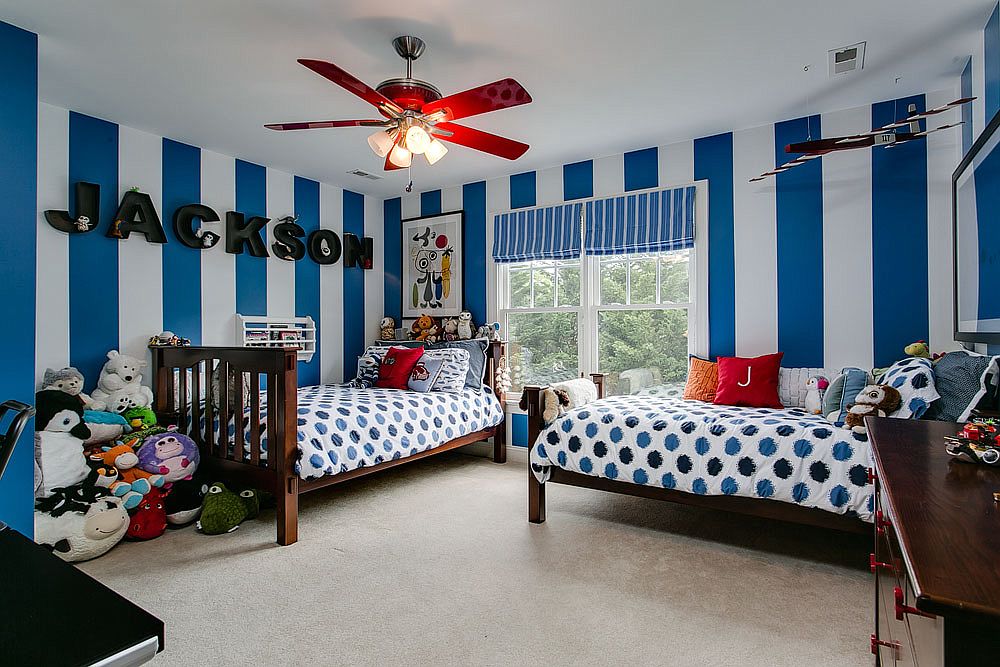 Patterns also begin to come into play as kids reveal their personalities. Stripes, polka dots, zig-zags, and abstract motifs play well with children's furniture and are easy to swap out for something a little more sophisticated as they grow into young adults.
For tweens and teens
Pre-teens and teenagers often prefer muted color palettes that feature one or two accent colors. Incorporate a favorite color into the room somewhere. Fortunately, color, especially on the walls, is easy to change.
Some of the most popular color combinations include gray, lavender, and deep purple for a stylish look; navy and white for a preppy personality; or muted or neutral tones like black, white, and gray to let your kids explore their favorite looks without dedicating their space to one single palette.
To personalize a space, consider adding a mural or chalkboard wall. If you or your child is inclined, draw wall art freehand; if you're not artistic, look for stencils or stick-on wall decor. You can also use letters to embellish a wall with words or sayings that are special to your child.
Don't overlook durability and safety
The younger the child, the more durable and easy furniture and surfaces should be to clean (think performance fabrics and scrubbable paint finishes).
For any child, a safe environment is critical. Review the literature on all surfaces and products, and get up-to-date on product recalls before you make major purchases.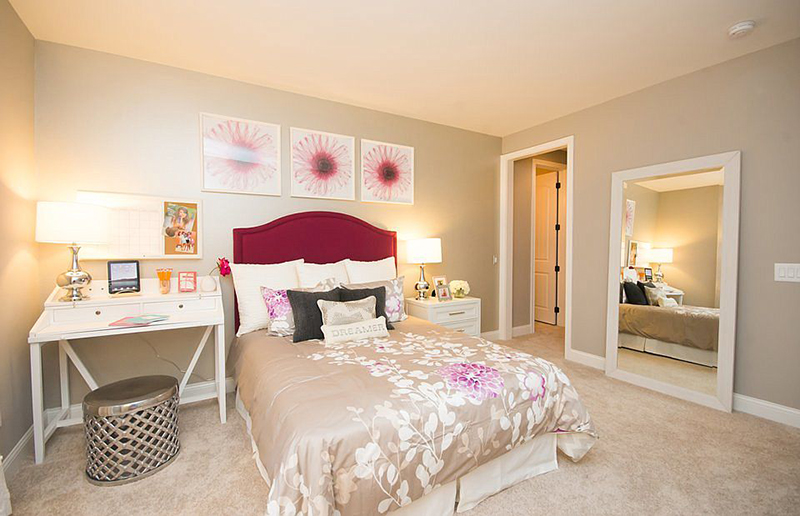 Creating a kid-approved space is a fun journey, especially as your child grows and develops their unique personality.
Be flexible and willing to try new styles and designs as your little ones grow into their space and claim it as their own.
Related: