A high-end kitchen remodel could easily drain your wallet. The nationwide average for a major kitchen remodel - replacing all appliances, installing a sink and faucet, and repainting walls - is $62,158, according to Remodeling magazine. And in cities like New York, those costs edge even higher.
A modest kitchen remodel, in which the cabinets are left in place, is $20,830 on average, and that's not even accounting for labor delays or electrical issues from outdated wiring, which is common in kitchens.
Fortunately, there are ways to keep costs down without going batty. Here, two renowned interior designers share their tips for renovating a kitchen.
Consider how long you'll be in the home
"Do you plan to be there two to three years, which means reselling is very important? Or do you plan to be there five to 10 years?" says Elena Frampton, creative director at Frampton Co in Manhattan. "That makes a difference in terms of design direction."
If reselling is a factor, focus on basic, clean cabinetry and new appliances. If you're staying longer, it's about personalizing the space.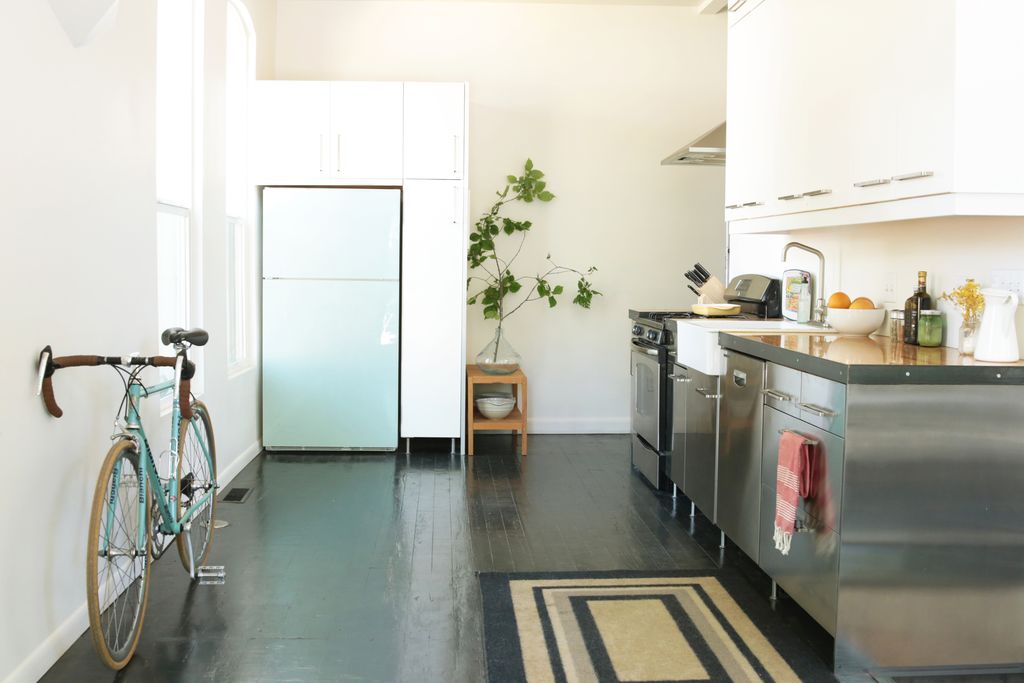 Evaluate the layout
"Ask yourself if you want your kitchen to be open or closed," Frampton says. The answer will determine not only the kitchen's layout, but also how it interacts with adjacent spaces.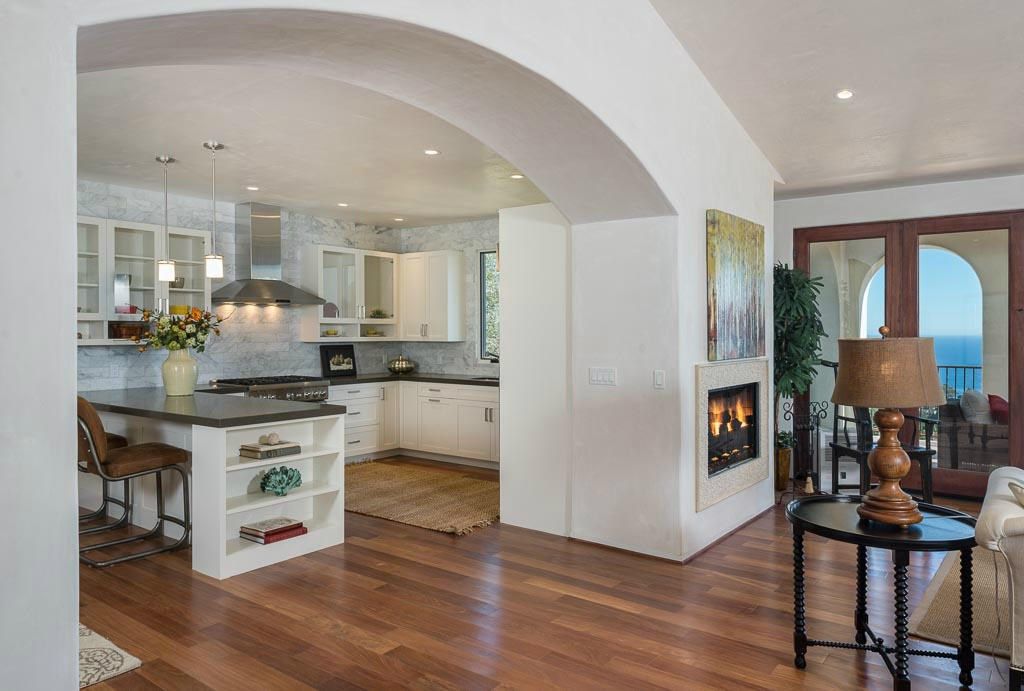 Factor in pantry space
Homeowners forget this frequently used storage space all too often. Frampton recommends including it in your plans.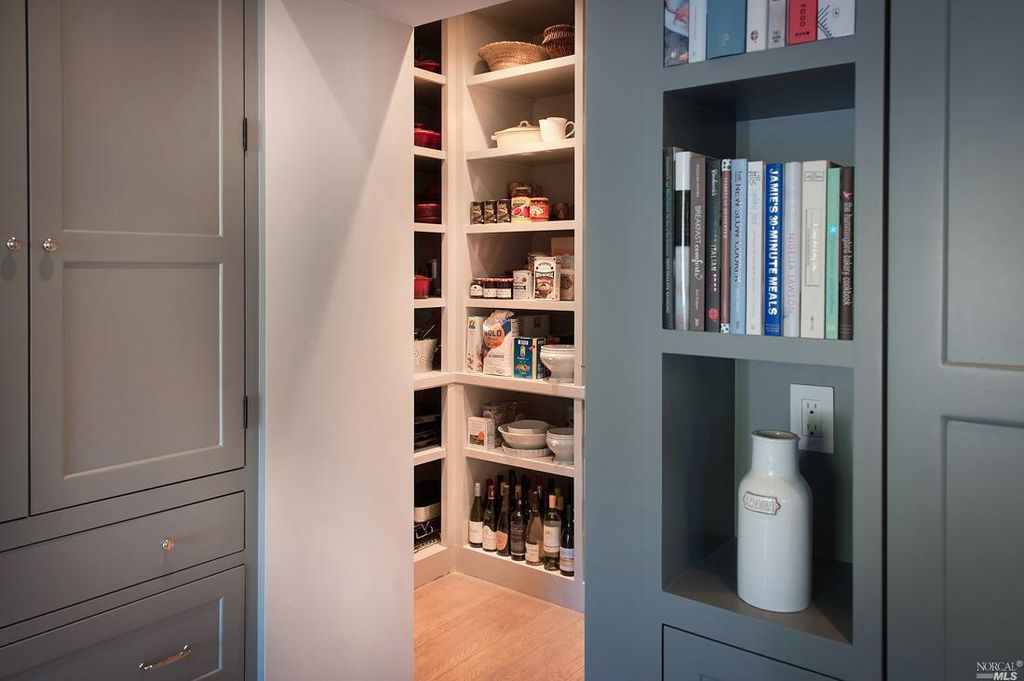 Choose cabinets wisely
When remodeling a kitchen, you really need to understand how you live, how you cook, and how you like to organize things. "Know what you prefer and not necessarily what the marketplace is offering as a standard," Frampton says. After all, the kitchen has to be functional.
If you're annoyed by setting the toaster on top of the microwave every time you finish using it, you may want an appliance garage to keep gadgets and gizmos more accessible. "Focus on how it works for you," Frampton adds.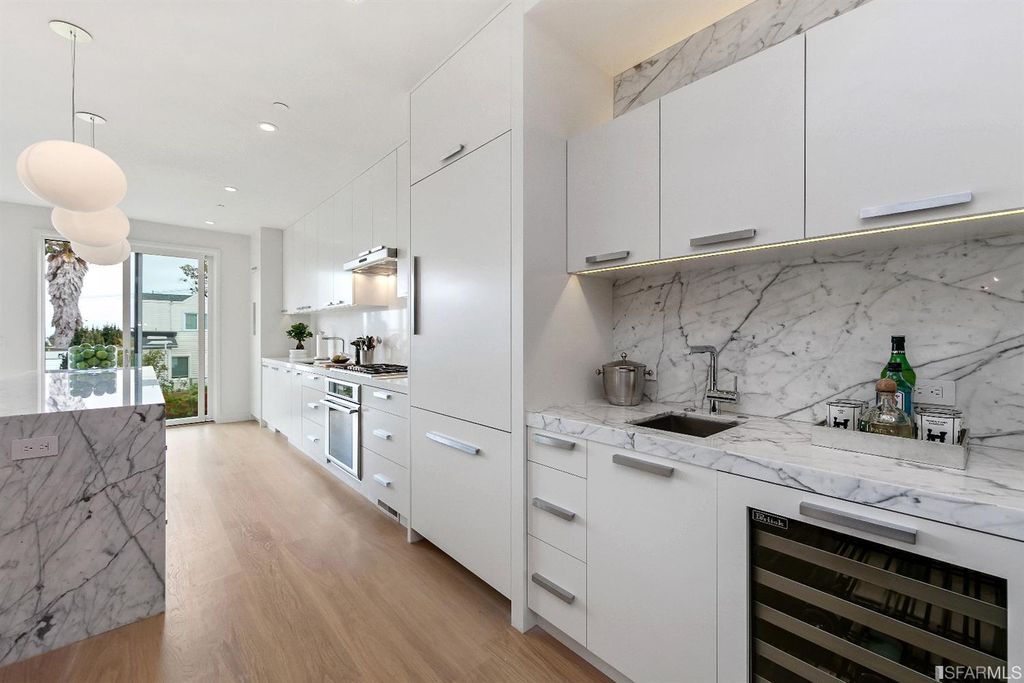 Forget name-brand appliances
Concentrate instead on getting the right dimensions for the space, and appliances that fit how you live. "Looking at those practical elements is really important if you're on a budget," Frampton adds.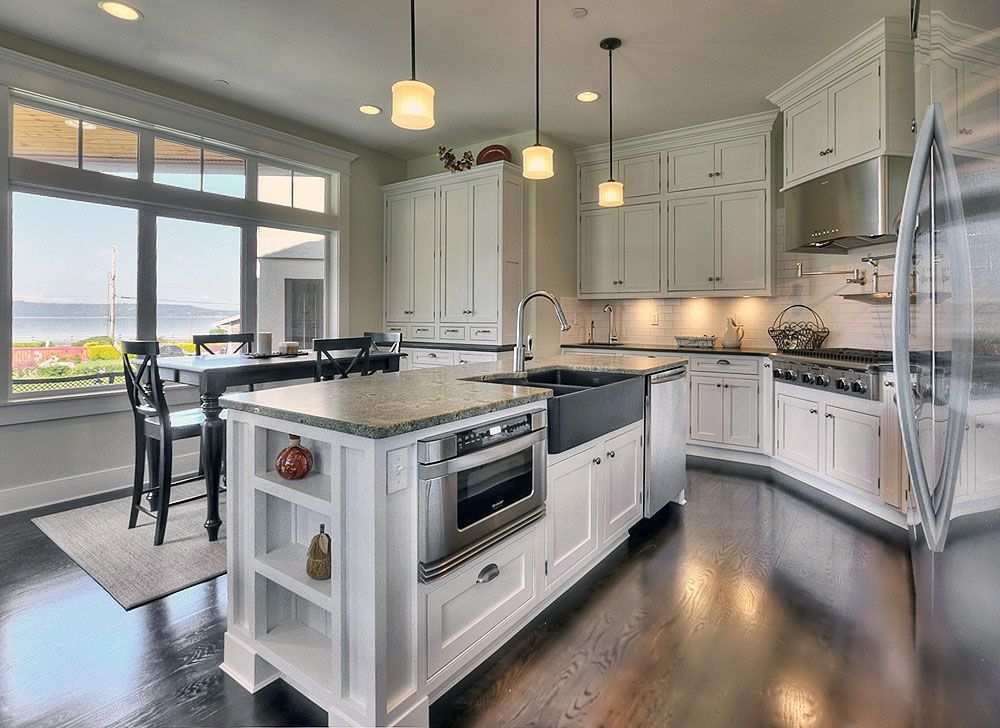 Buy a counter-depth refrigerator
"A space-saving unit that barely protrudes past the edge of your countertop is a worthwhile investment," says Michael Tower, architect and partner at Studio Tractor in Brooklyn. "I hate fridges that are so deep that they take up a lot of your footprint. You're always bumping into them."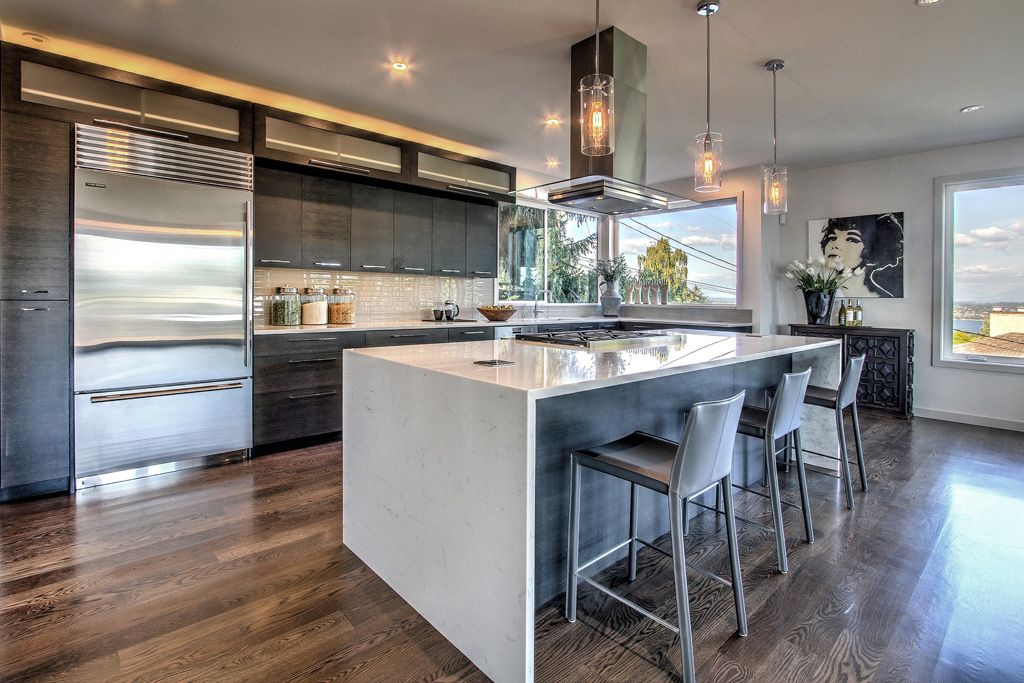 Select the right countertop material
"Countertop trends change year to year, so understand your tolerance for each material's character," Frampton advises. "Do you want something that's aesthetically quiet, something dark, something light with grout lines, or something without grout? Can you live with the patina of natural stone? Or do you need some sort of man-made conglomerate material?"
Avoid cheap hardware
"You want your cabinets to last a long time," says Tower. "You open and close them how many thousand times a week?" Splurge on durable materials that look good and will last.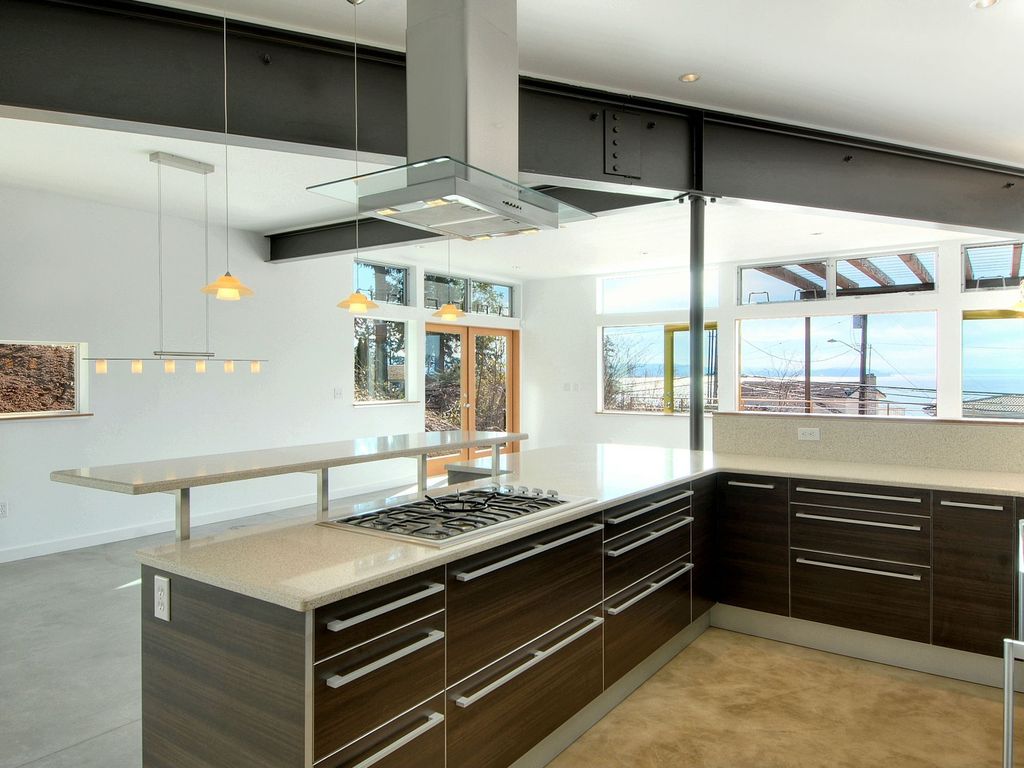 Save on lighting
While quality lighting is important from a functional perspective, Tower says, "From an investment point of view, it's not a big deal any longer."
Most standard cabinets feature some kind of LED underlighting. And when it comes to decorative fixtures, there are plenty of options to choose from at flea markets or resale design sites like Chairish. Just be sure to measure your finds before swiping your credit card.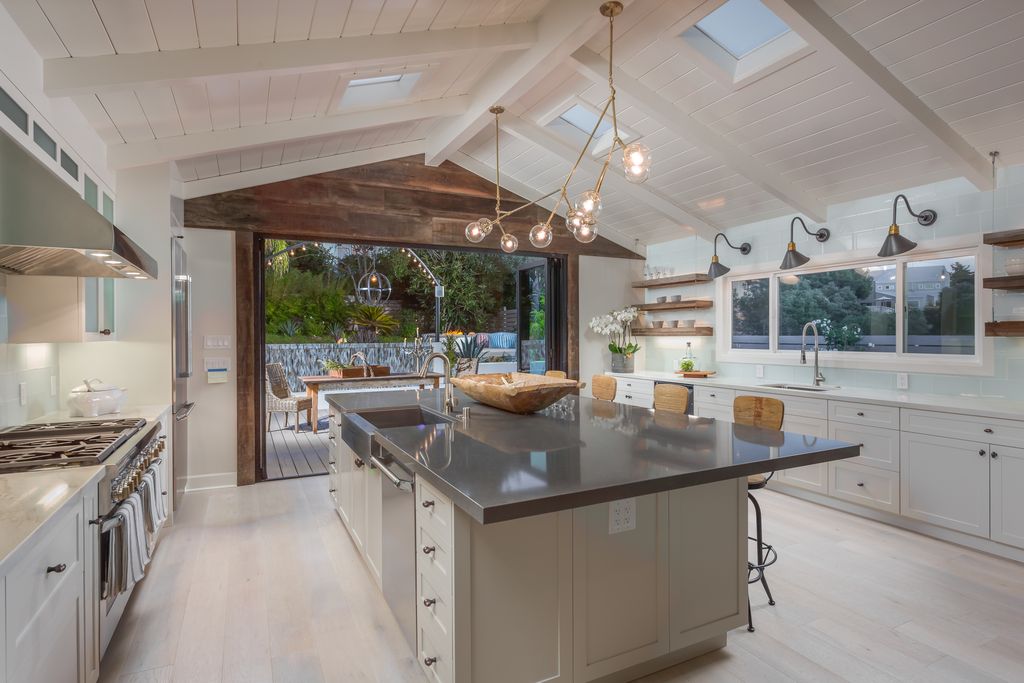 Photo from Zillow listingReady to remodel? Get more kitchen design inspiration on Zillow Digs.
Top photo from Zillow listing
Related: