No spot in the home is as suited to romance as a window seat. Curling up in one to watch the world go by can make anyone feel like the heroine of a Victorian novel.
Whether you choose to lounge on a sunlit ledge and read the day away or simply want to perch and enjoy a wintry morning with some cocoa, these suggestions will help create just the right ambiance for your window seat.
Capture a niche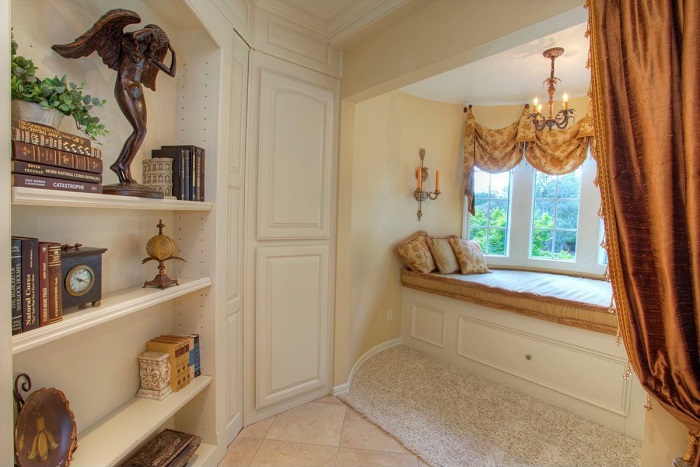 Window seats are often cleverly carved out of "leftover" spaces. While they may be tucked away and only exist to provide additional storage or fill an awkward space, you can leverage that.
Create a space-for-two by adding plenty of decorative seat and back cushions. Consider a drape on the window seat's upper front face or a Roman shade at the window for light control and privacy. Don't forget a spot to put your feet up, too — an ottoman or garden stool is the perfect proportion for stretching out in window seat areas. These elements will add color, texture and interest that will lure you to coziness and relaxation.
Leverage your storage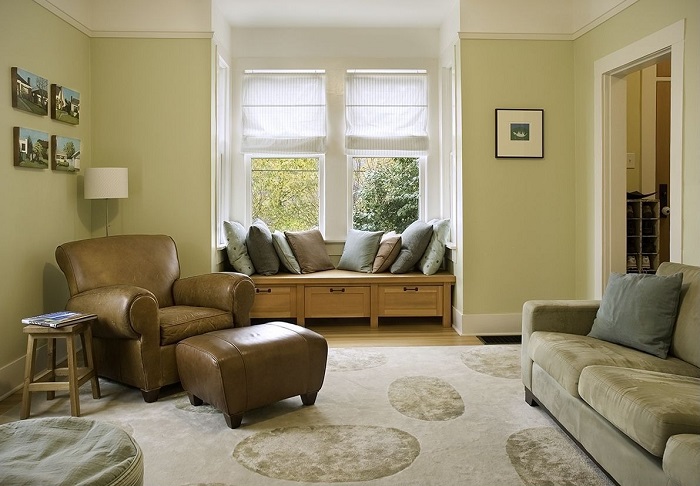 Don't waste the space underneath the seat itself. This is great for storing winter blankets or the children's toys and board games. Whether you prefer drawers below for easy access, flip top seats for larger items, or cabinets and shelves all around for one very generous built-in unit, what you ultimately display at your window seat area is important.
No matter what you choose to include, start by looking for a visual connection. It might be framed black-and-white family photographs or another a common color element found in the pieces themselves or the trim work, bookcases and shelving they are displayed against.
Celebrate your home's style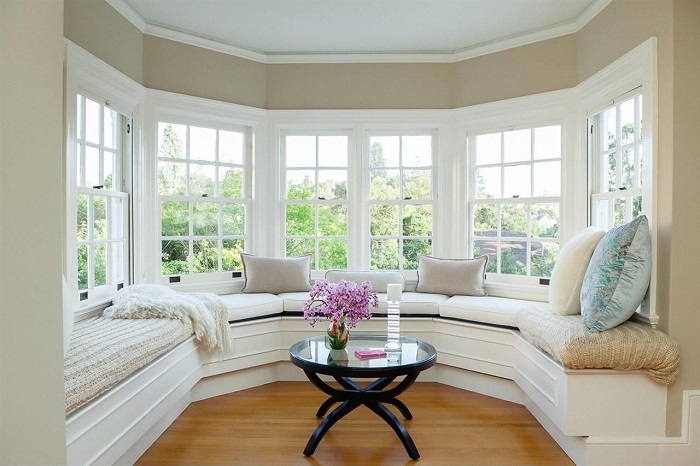 Use a window seat to highlight the architecture of your home just as a large bay window does. What kitchen would not benefit from a large window seat, letting in natural light all day long?
Create comfort as well as visual spaciousness by bringing the indoors-out and outdoors-in via window views. The spot will soon become the most popular place in the house to watch the sunset with a glass of wine while day turns into night. This setup also provides ideal additional seating when everyone is hanging out in the kitchen at family gatherings.
Create some charm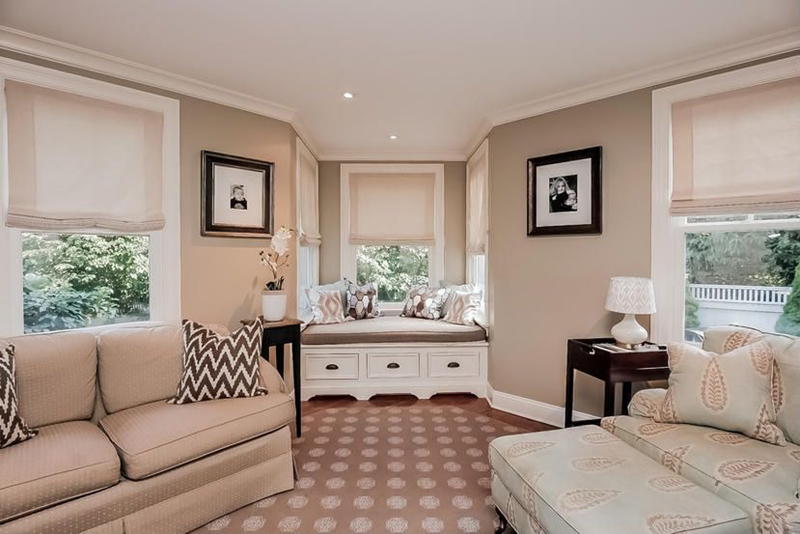 Carve out a seat in a cramped attic space where a slanted roof limits your floor seating options. With those up-high views, you will be among the treetops.
This setup is perfect for bedroom and nursery areas where additional comfort may be needed to slip on socks or nurse a fussy baby. If your niche is a bit dark, add pendant or sconce lighting on a dimmer to create the ultimate mood for your window seat.
Add trim and detail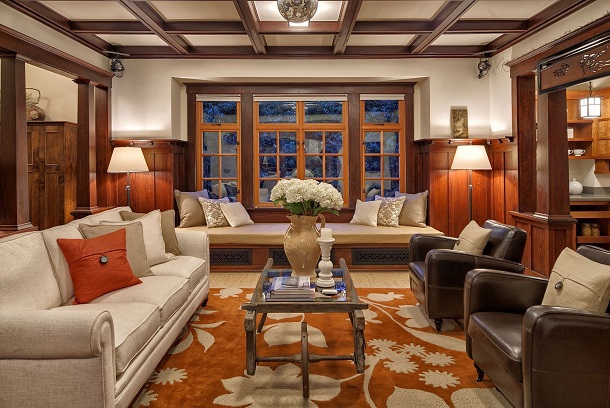 For a window seat, or even a banquette that is full of glamour, add turned legs in lieu of a storage base to create a light, airy, furniture-like seat. If you want to maintain the storage, add some romantic appeal by incorporating trim details like baseboards and wainscoting around the window seat instead. It can be just the trick to tie all of the paint and structural elements together.
What design essentials are included in your window seat area? Find ideas for built-in window seats on Zillow Digs.
Related:
Originally published February 5, 2015.