For apartment dwellers, full-fledged gardening is often out of the question, and floor space is usually at a premium. But if you're hankering to bring the outdoors inside, there's an easy solution: vertical gardens.
From macrame planters to recycled pallets, you can turn plenty of household items into a vertical garden for your home. But before you start, keep two things in mind:
These gardens are living plants, so you'll need to hang them with care - think sunlight, drainage and wall anchors (plants plus soil and water are quite heavy).
Plan exactly how and where you'll hang your new plants. If you're hanging pots, test the weight capacity first with something other than breakable containers or delicate plants!
Now let's dig in to some resourceful ways to create your own living decor.
Grab a ladder
The simplest of all vertical gardens is the ladder garden. It's easy and budget-friendly - all you need is a ladder and some potted plants.
Wooden ladders look best, and you can paint and distress the wood as you wish. Place pots and planters on the steps and underneath, and hang a couple plants from the paint tray holder, too. Place the ladder where it gets sunlight from both directions, and enjoy the rustic charm.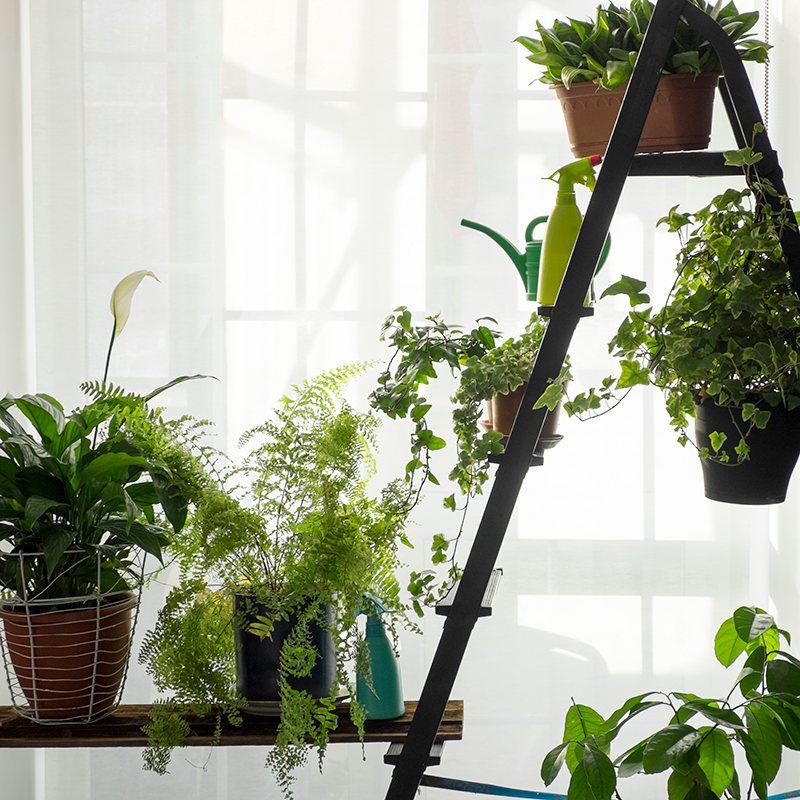 Repurpose a shoe organizer
Those shoe pockets are perfect for plants! Hang this fun vertical garden near a bedroom window. Fill the pockets with soil, and plant succulents, herbs or other small plants.
If your organizer is canvas, don't overwater the plants - you don't want soggy carpet or water-damaged wood flooring. Of course, avoid overwatering with a plastic organizer, too. You don't want to drown the plants.
Reinforce the back of the organizer with a trash bag to make sure there isn't any chance of water leaking on the wall.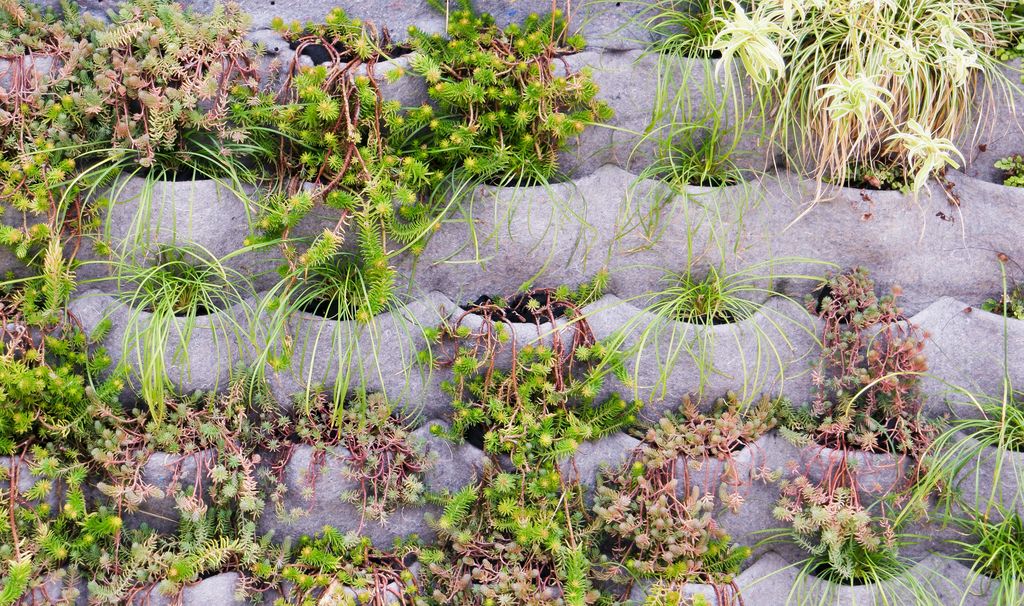 Recycle a wood pallet
Pallets are a versatile decorating commodity, and they instantly add a bit of industrial-chic to a rental - especially as a vertical garden.
Attach the pallet to a wall with an anchor, and hang potted plants from it. Spray-paint the pallet with chalkboard paint so you can label the different plants.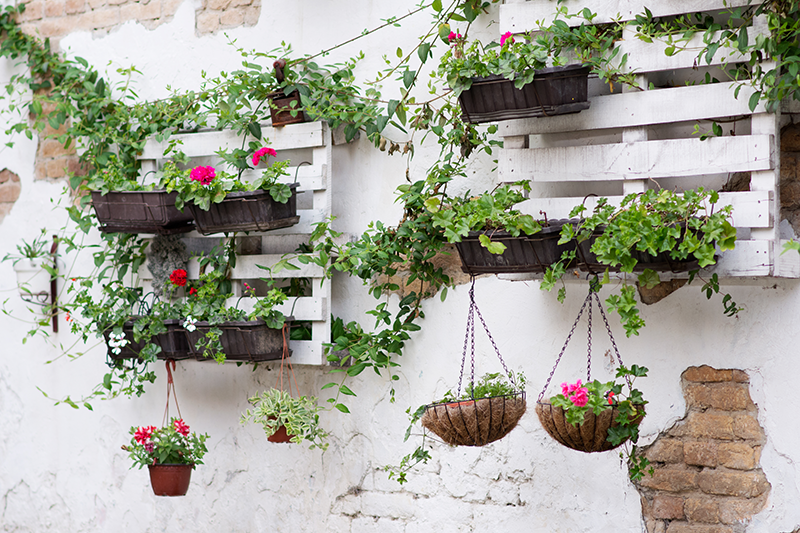 Frame it
If you have two picture frames of the same size, you're halfway to a vertical garden.
Take the glass out of both frames. On the first frame, attach chicken wire where the glass was, and remove the backing. Nail the second frame with the backing to the backside of the chicken wire frame. You should now have a chicken wire front, empty space and the backing of the second frame.
Fill the empty space with soil, and plant small plants or succulents between the chicken wire. Saturate with water, and let the plants take root before hanging up.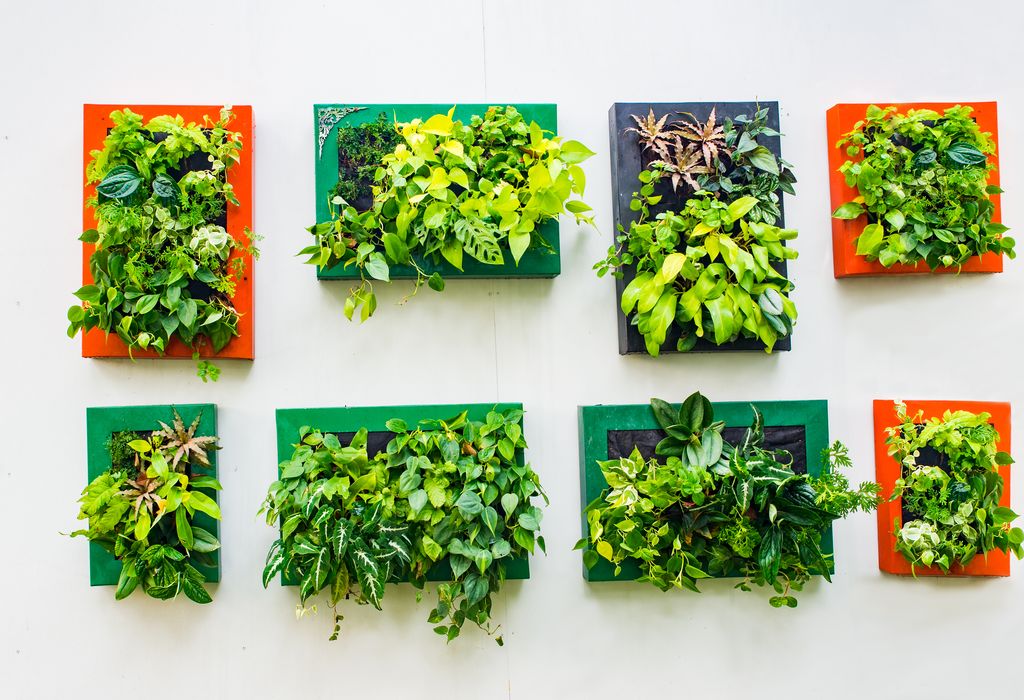 Reuse mason jars
Drill holes in shelves, and sit mason jars inside so they catch by their rims. Now you have perfect little planters for a kitchen herb garden.
The beauty of this configuration is that it can easily hang from the ceiling in front of a window. Since there are no drainage holes in the jars, place a few stones in the bottom of each jar for the water to pool. Keep one jar in the middle for fresh flowers or herb clippings.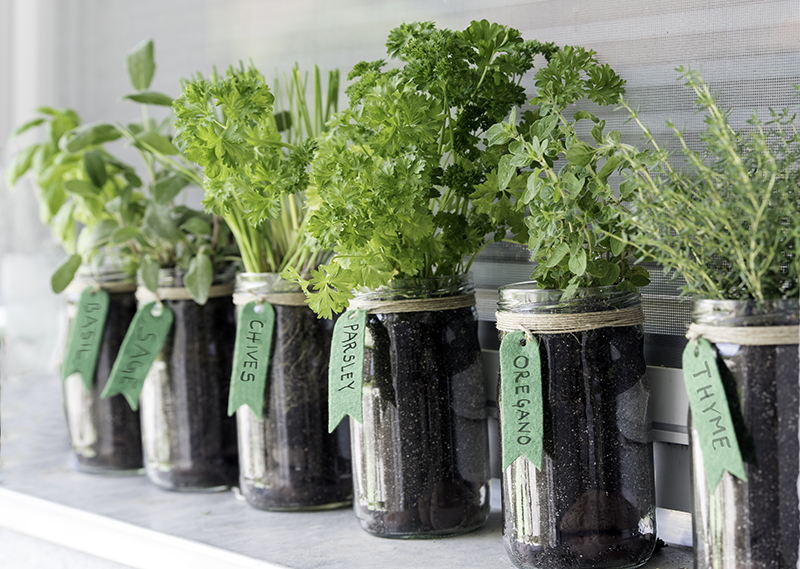 Build an indoor trellis
Most vertical gardens just take up vertical space, but the plants don't actually grow vertically … unless you grow them on a trellis!
You can try making your own trellis, or you can go to a garden store to find pre-made structures. Be sure to buy a climbing plant suitable for a trellis, then plant it in a pot or window box placed on the floor.
Give the plant something to climb on - a garden stake, diamond trellis frame or copper pipe. Train the plant to use the trellis by using twine or twist-ties to gently tie it on the frame.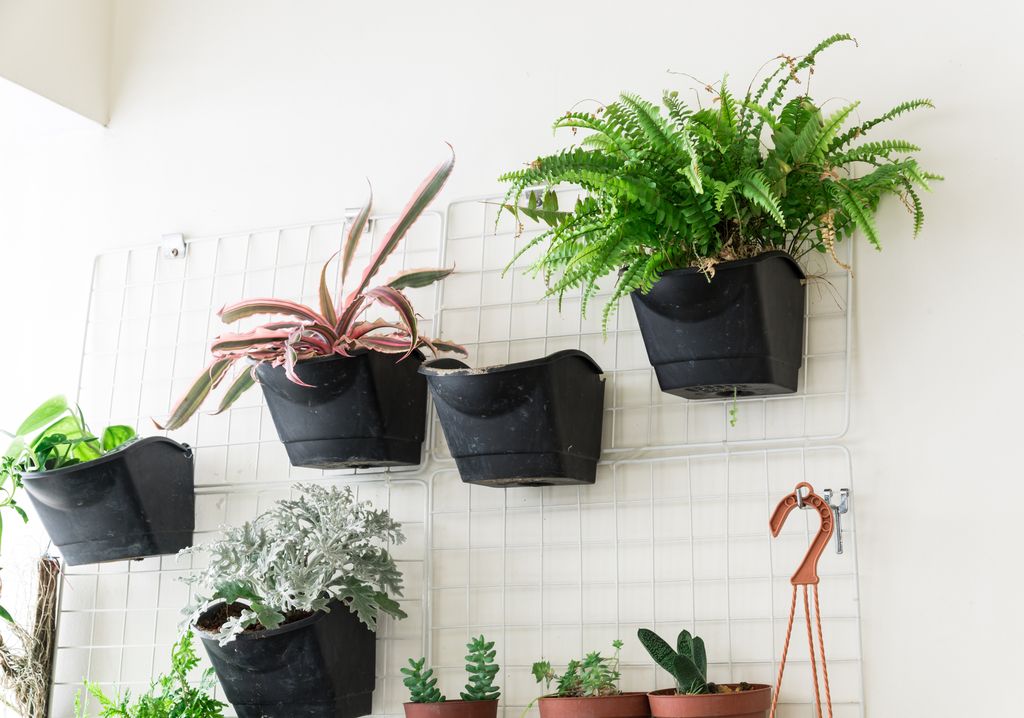 Reduce, reuse, replant
Repurpose plastic bottles (or wine bottles) into a garden - maybe even a hydroponic one! Hydroponic gardens don't require any soil, which keeps the dirt out of your apartment. If you have the extra counter space, you can purchase a countertop hydroponic kit, which lets you grow indoors year-round.
Of course, regular old soil will do, too. Just collect an assortment of old bottles and arrange them to your liking.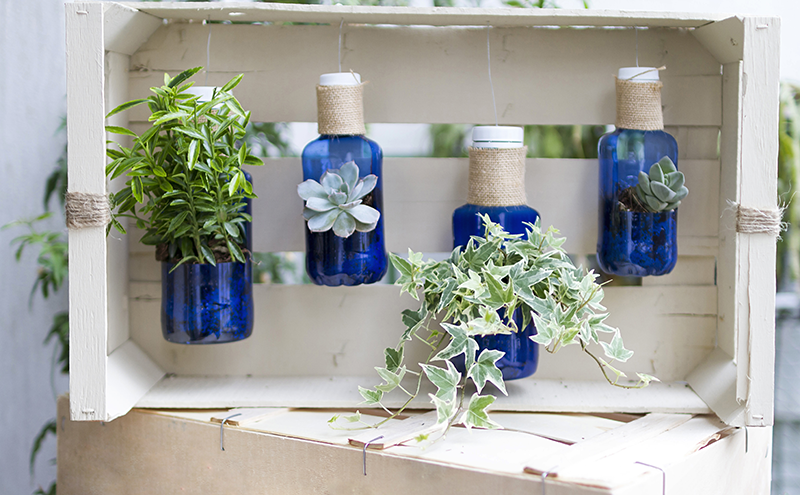 All photos from Shutterstock and Offset.
Related:
Originally published May 9, 2016.