Root, root, root for the home team - but do it in style. With a little design know-how and a lot of team spirit, these rooms offer sweet spots to watch the big game. Ready, set, hike!
For the elegant football buff
This media room is the epitome of game-day ready. With its relaxed seating, sound-proof walls, and large media center, this home theater allows anyone and everyone to enjoy the game while kicking back.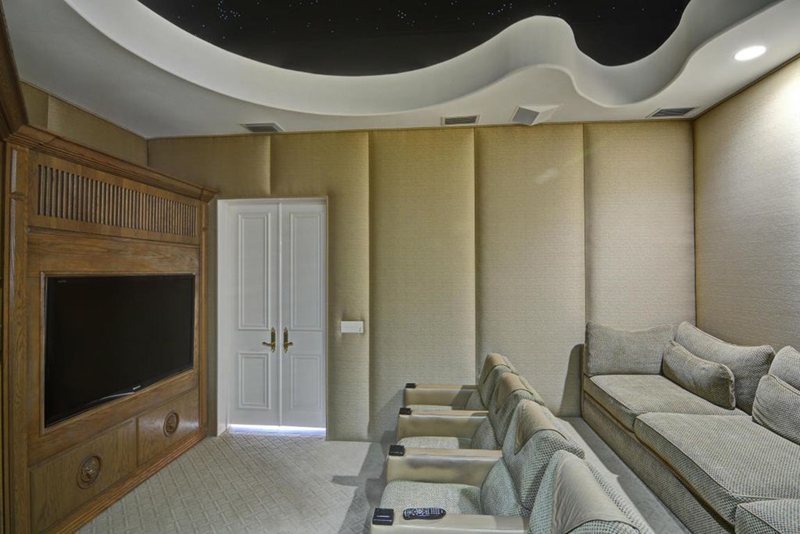 For the big family
Is football a family affair? Invite your friends, family, and their friends and family to watch the big game at your place. An extra-large sectional, coffee table, and entertainment area is ideal for large gatherings - lots of space for standing, sitting, and cheering.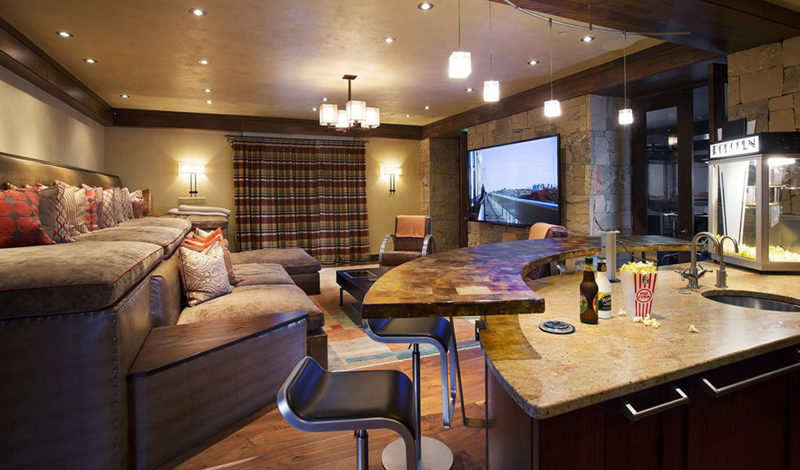 For the special-occasions-only fan
Not big on TV but want to enjoy game day? Install a small contemporary barn door that can slide over the TV while it's not in use. Simply push the doors to the side when you're ready to root for your favorite team.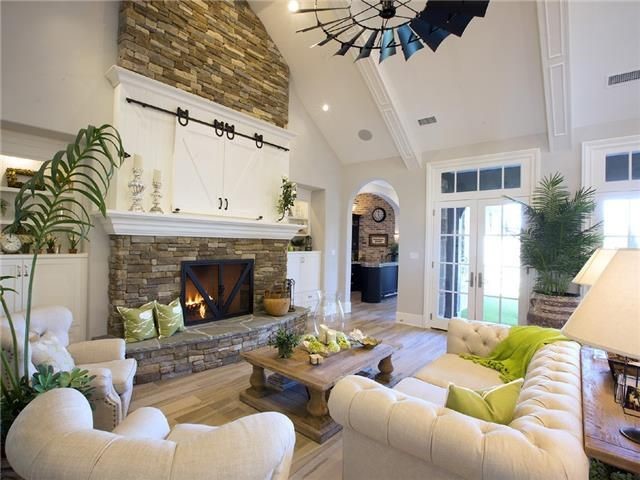 For the classic viewer
Keeping game day simple this year? This living room scene is the perfect inspiration. A bit of pattern and a neutral color palette create a clean and contemporary entertainment center.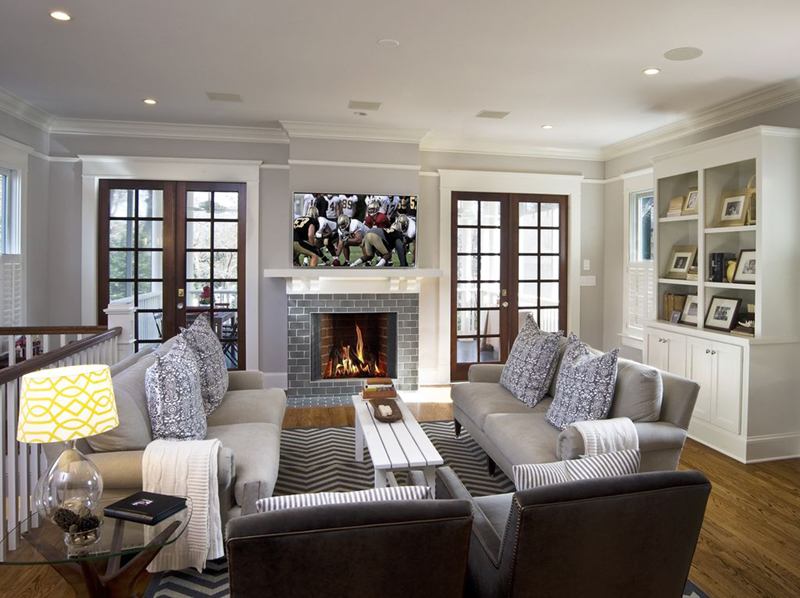 For the great outdoors enthusiast
If weather permits, why not watch the game outside? Create a serene scene perfect for game day complete with snacks, and plenty of seating for guests to cozy up and cheer all afternoon.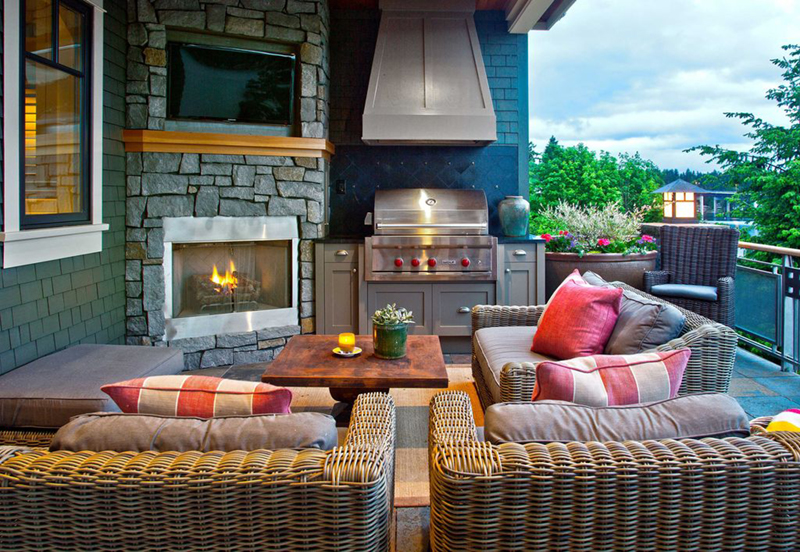 What are some of your go-to spaces for watching the big game?
Related: