At the end of last year, our Zillow Digs design experts identified a handful of home decor trends we could expect to see in 2017, from jewel tones to built-in home bars.
Now that we're halfway through the year, we've asked top designers to share some of the other recent trends they believe have true staying power. Here are some of the looks they predict we'll be seeing well into 2018.
Black window trim
"It's the perfect way to accent large windows and doors. It actually allows you to see out the window more clearly, instead of the visual block of white mullions. When you can't have those beautiful European iron doors, this is a great way to get the look. It also is very flexible in terms of style: farmhouse, Parisian modern, Tudor, or even classic contemporary."
– Susan M. Jamieson, ASID, Bridget Beari Designs, Inc.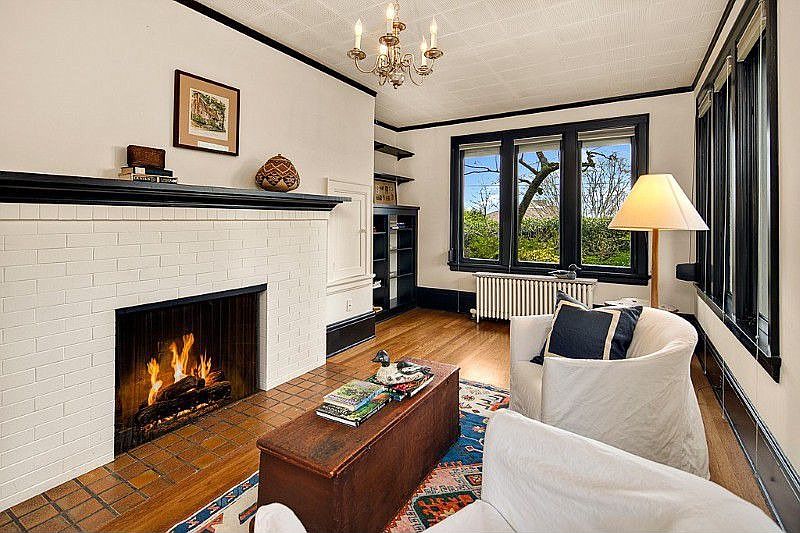 See the dreamy coastal getaway Susan designed. 
Simple lines, bold details
"We're seeing homeowners gravitate more and more toward thoughtful simplification - think sleek navy blue cabinets, or flat-front kitchen cabinets paired with inconspicuous appliances. Balanced by eclectic tiling and statement windows, spaces in the duration of 2017 will feel neutral with a welcome kick of color or pattern."
– Kerrie Kelly, Kerrie Kelly Design Lab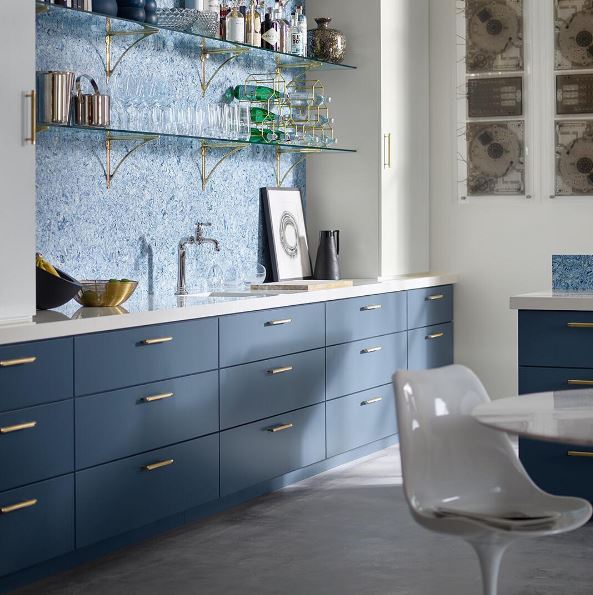 Check out Kerrie's design for a Palm Beach-inspired retreat.
Sustainable design
"Trends that aren't going away soon include going green with recycled materials, designing with refurbished vintage furniture, and maximizing the use of LED lighting. The 'fast-fashion' culture of the design world unfortunately lends itself to a lot of waste, which on an architectural and interior design scale is exponentially more harmful. We find the most sustainable approach to design is quality craftsmanship that results in long-lasting finishes and furnishings. Custom furnishings are made by local fabricators to cut down on shipping and support local businesses, vintage pieces are sourced to promote beautiful re-use of objects, and LED fixtures to reduce electrical load are preferred. We find the things that last beyond trend lifecycles are the quality pieces our clients end up not being able to live without. Our best advice for trends is to set them with things you love instead of following them with things you think you need."
– Elena Frampton, Frampton Co.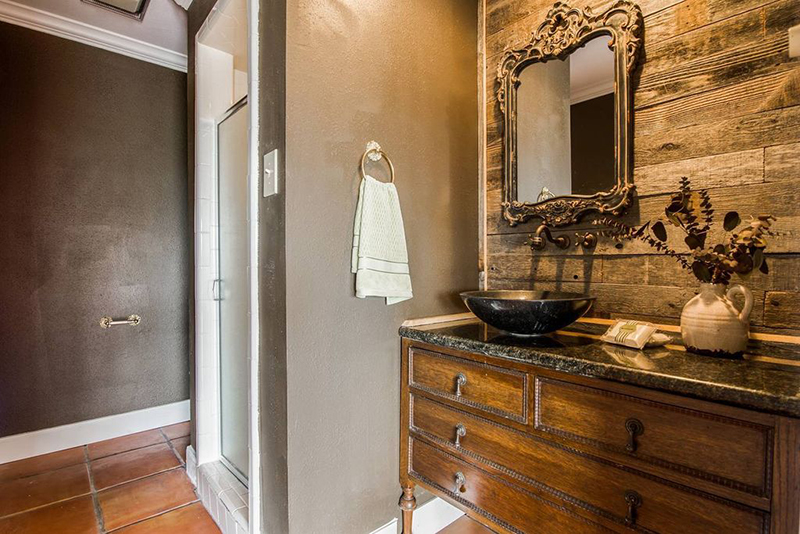 See Elena's sophisticated city apartment design.
Thoughtful storage placement
"A combination of open storage and drawers or cabinets create opportunities to display found or collected objects, while storing necessary functional items out of sight."
– Sara Boulet Upton, Rowland+Broughton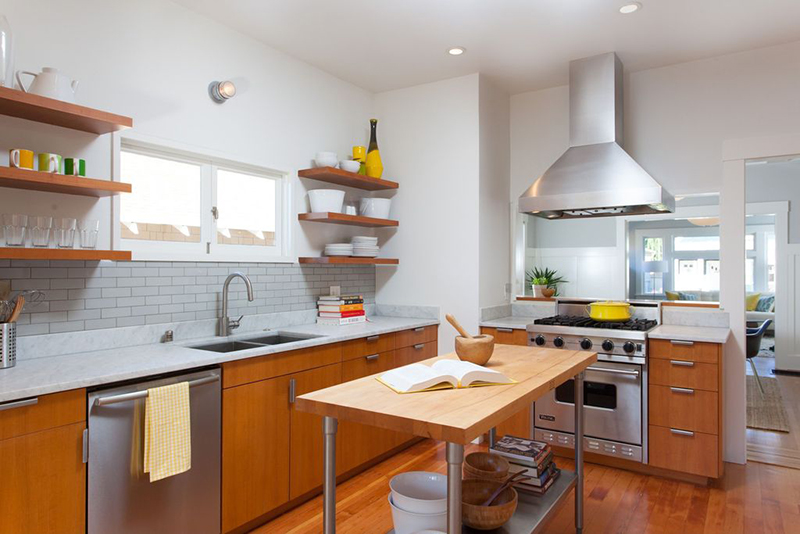 Mix-and-match upholstered pieces
"The world of upholstery has recently seen a big shift, with more homeowners skipping matched sets for an eclectic mix of complementary pieces. Matched sets - where the sofa, love seat, and armchairs are all of the same style and color - can feel a little stuffy and generic. (Plus, a room full of identical furniture becomes a problem should your new puppy decide that your love seat is a chew toy.) Mixing together complementary pieces gives you so much more flexibility with layouts and styles. Want to bring in some bold color but worried you'll get sick of an emerald green sofa? Use green on a love seat. Need a comfy hangout space but limited on square footage? Go with a deep, pillowy sofa and stick with more petite armchairs. This allows you to blend favorite styles from different manufacturers, accommodate the comfort preferences of everyone in the household, and stagger purchases so you aren't stuck with buying an entire room of furniture all at once. As a rare home decor trend that is both stylish and practical, we hope this movement sticks around for years to come."
– Chris Stout-Hazard, ROGER+CHRIS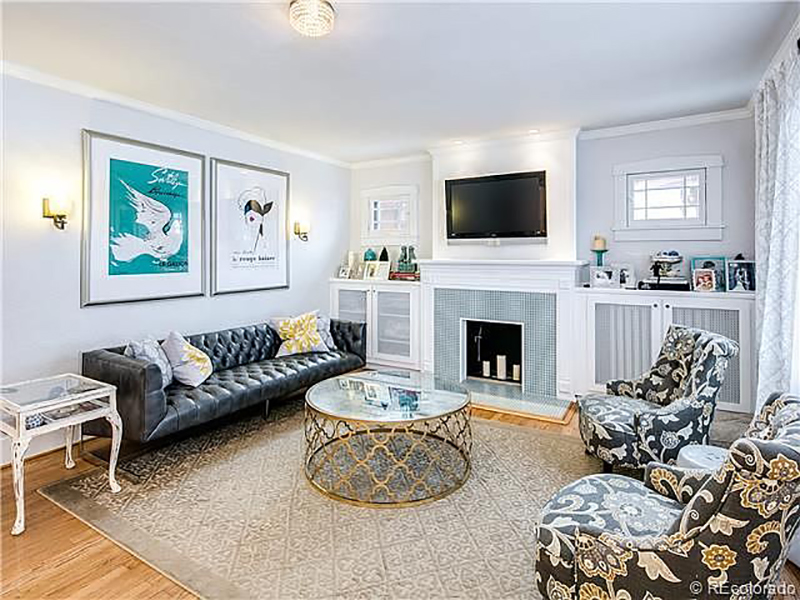 Rustic modern design
"I think the rustic modern look will continue to be popular - a mixture of more rustic textures like reclaimed wood walls with some bling in lighting and wallpaper."
– Christina El Moussa, HGTV's "Flip or Flop" and SuccessPath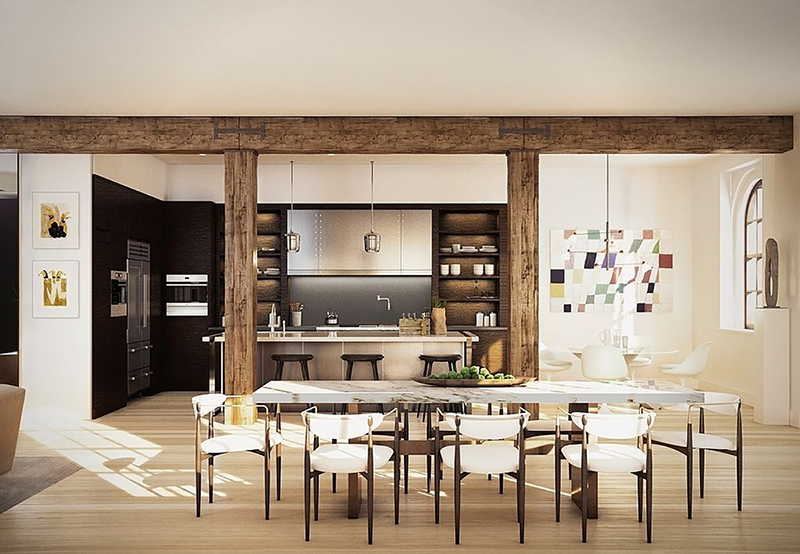 Read Christina's tips for budgeting for home improvements.
Cocktail culture at home
"Bar carts - and, when space permits, cocktail closets - are a trend that is here to stay. Specialty cocktails have become the norm on menus at restaurants all over the country as mixologists concoct savory drinks using unusual ingredients. Many homeowners want to bring the 'cocktail experience' into their own homes, and are doing so via stylish bar carts that are both functional and pretty.  They provide a great place to stage cocktails, complete with glasses, mixers, liquor, bar tools, and coasters, plus little decorative touches like flowers or pottery to complete the look. A beautifully appointed bar cart can take center stage in a room when a mirror or piece of art is hung above it or when the wall behind it is painted a dramatic color or covered in a grass cloth wallpaper."
– Deidre Oliver,  Oliver Designs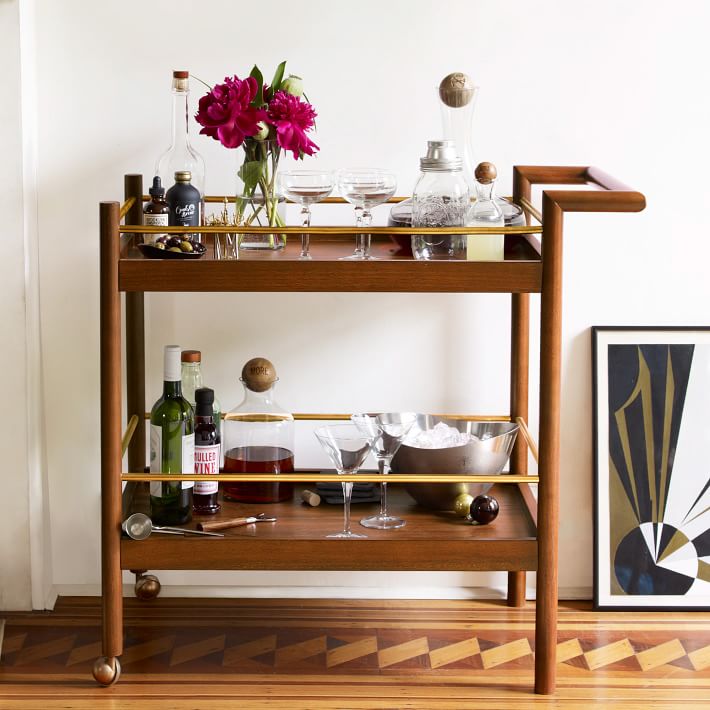 See more home design inspiration on Zillow Digs. 
Related: