Paint is easily one of the biggest home design tools at your disposal. It has the ability to take a room from dark and dingy to light and bright - and from small and cramped to spacious and airy.
To find out exactly how to change the look of a room with paint, we asked house-flipping pros and owners of Seattle-based Urban Squirrel, Lora Lindberg and Debbie Cederlind, for some pointers.
"Paint can lend a feeling you want to evoke," says Cederlind. "The walls are the biggest surface for the biggest impact." But you can get a new look without committing to painting a whole room.
Here are Lindberg's and Cederlind's tips for transforming your space with just a little paint.
1. Paint your furniture
Your first instinct may be to look at the walls for a drastic change in your home, but painting your furniture can pack just as much punch - if not more.
Not only is this a more renter-friendly solution, but it's also a good way to break up the monotony of furniture that came in a set or that matches the flooring.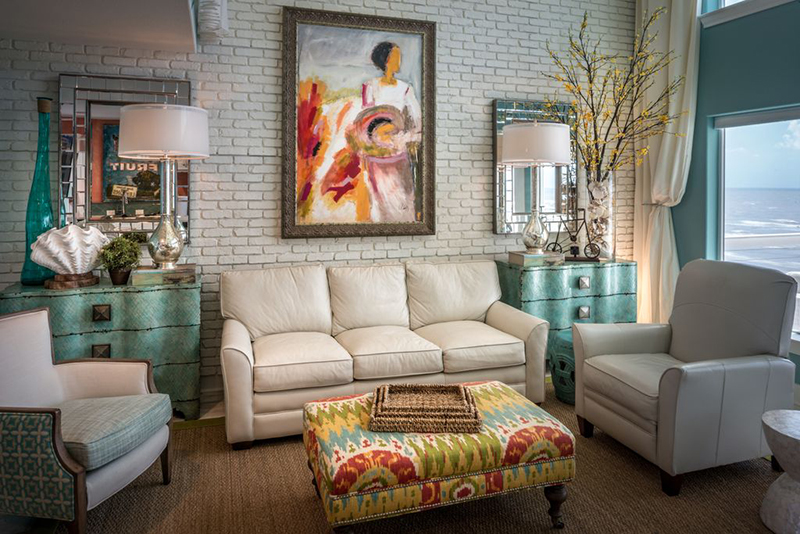 "It's definitely more interesting to mix in a painted piece of furniture rather than have everything wood," says Cederlind.
If you're a renter and aren't allowed to splash any color on the walls, go for a bold color on your furniture that will brighten up the room - particularly if you have white or off-white walls in your rental home.
2. Don't be afraid to paint paneling
If you live in an older home that has been blessed with the gift of wood paneling, it may look dark, outdated and cavernous. Although it might be tempting to rip it out and start over, Lindberg and Cederlind suggest painting over the wood instead.
"We see so many houses that haven't sold because of paneling. Painting the paneling is one of the most dramatic changes you can make," says Lindberg. "Some people say it's a sin to paint wood, but a paneled room can look incredible with a lighter paint."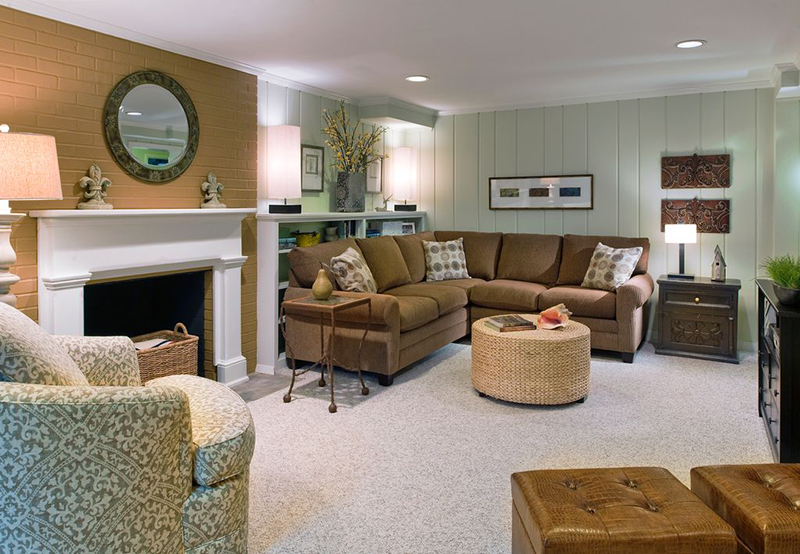 When you choose the paint color for your wood paneling, Lindberg and Cederlind suggest painting it a muted color and saving the pops of brighter color for artwork and area rugs.
3. Limit bold color choices to a room or two
Painting a dramatic color in one or two smaller spaces, like a powder room or a dining room, will make them stand out and be more memorable to visitors.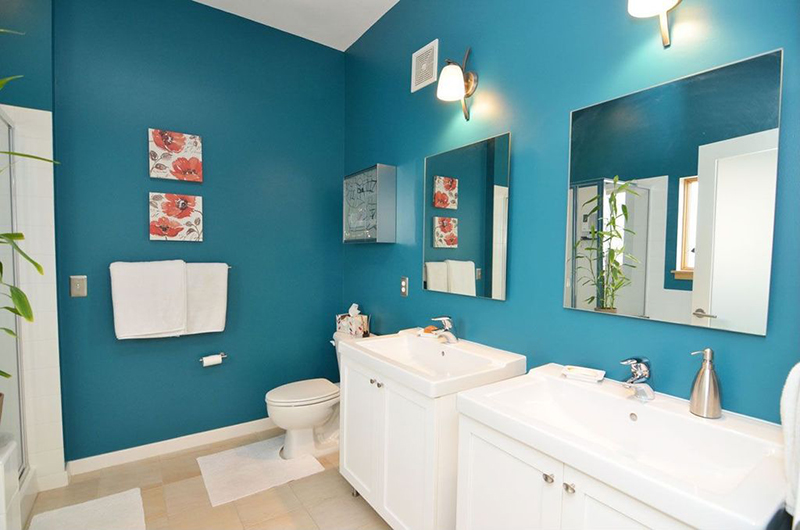 Although adding bold color to your walls is a great way to change up your space immediately, don't go overboard with dramatic colors.
"The thing that drives me the craziest is painting every room a different bold color. Paint the whole house the same color, then pick one or two special rooms to get an accent, like a dining room or powder room or den," says Lindberg. "A trend I've been noticing a lot is dark walls. You definitely don't want to do that everywhere."
This tip is especially important if you live in a home with an open concept living or dining space. The house will seem bigger and flow better when there's continuity in the paint color throughout the home, Lindberg and Cederlind say.
Remember: Finding the right paint color takes time
Whether you decide to paint your walls in just one space or all of them, make sure you choose the right color before you tape off the baseboards and prep the room to paint.
"Picking out colors is the hardest," says Cederlind. "We spend a lot of time getting samples and trying them physically in the room, but it's worth every penny. Don't go and get the paint chip and then buy a gallon of $60 paint. The chances of getting the color right the first time are pretty slim."
Related: