Creating special notes and cards is simple with these DIY hacks. Local craft stores are fully stocked with inspiration. Gather mix-and-match washi tape, metallic letter stickers, and alphabet stamps, and get ready to let your creative juices flow. Taking an afternoon to craft is a great way to spend time with the kids or unwind solo.
Pencil eraser stamp card
Materials:
Notecard and envelope
Stamp pad
Metallic letter stickers
No. 2 pencil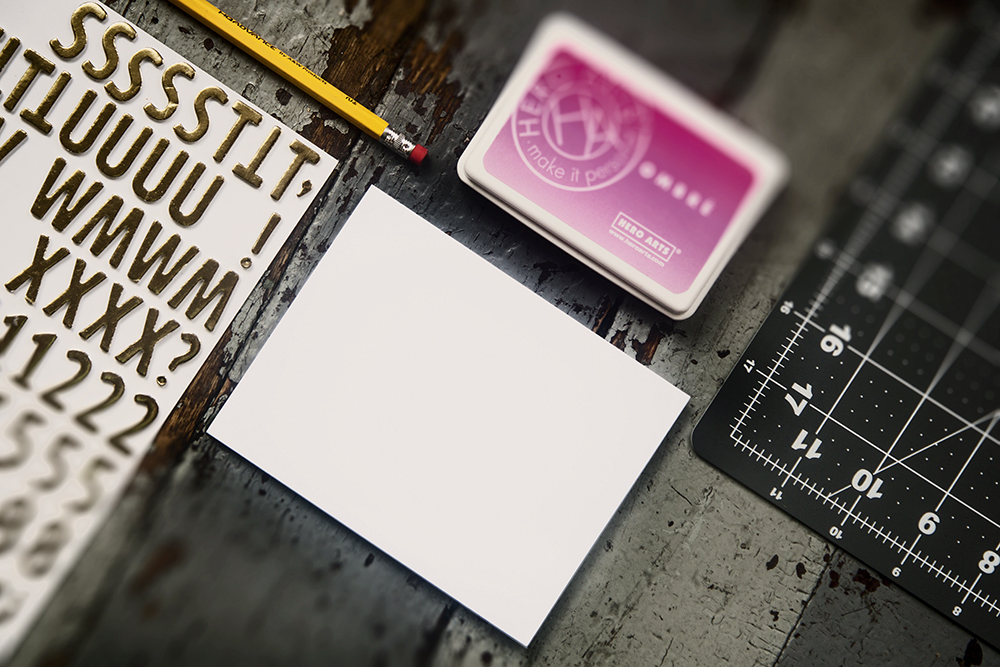 Use an eraser to create an abstract pattern on all four edges. As you stamp, the color will dissipate to create an ombre effect. For extra gradients of colors, I used Hero Arts' ombre pink stamp pad. It's like three stamp pads in one.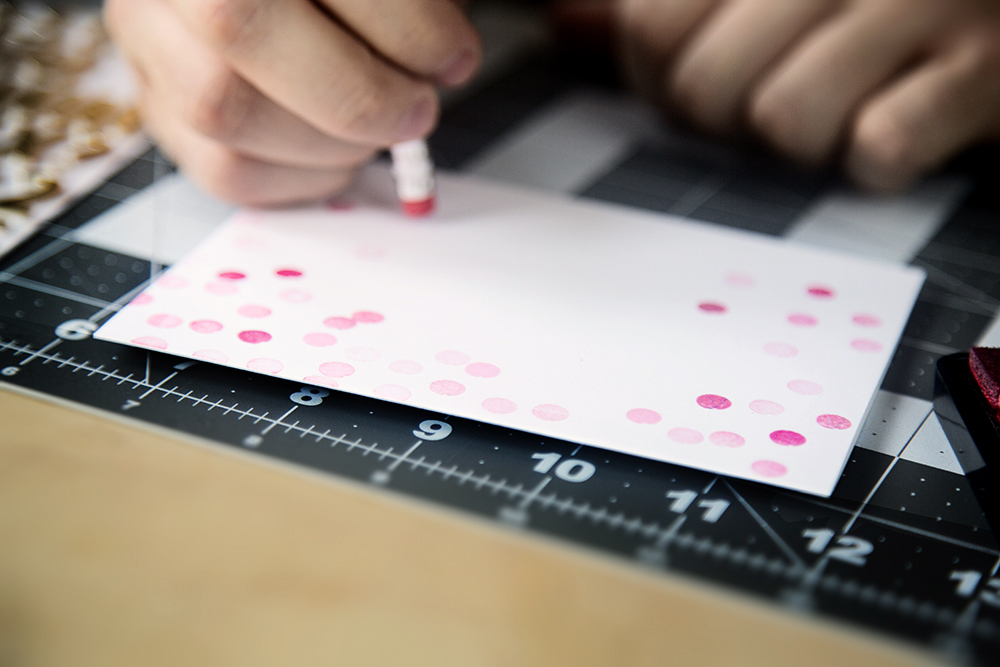 A message spelled out in foam metallic gold letter stickers finishes this custom card beautifully. The letters are available in tons of fonts you can mix up. I used Thickers Gold Foam Letters.
Washi tape pattern card
Materials:
Notecard and envelope
Washi tape in varying designs
X-Acto knife
Protected surface for cutting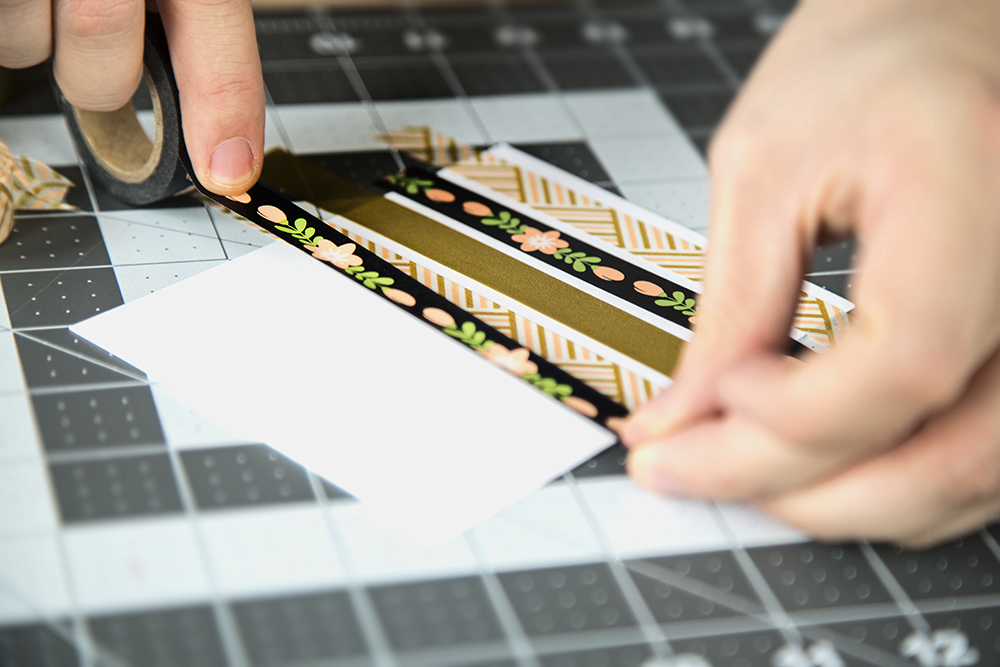 Washi tape comes in loads of colors and patterns. Combining these shiny gold, floral and geometric washi designs makes a funky custom card.
Tape the notecard to the cutting mat or protected surface, and carefully cut along the edges.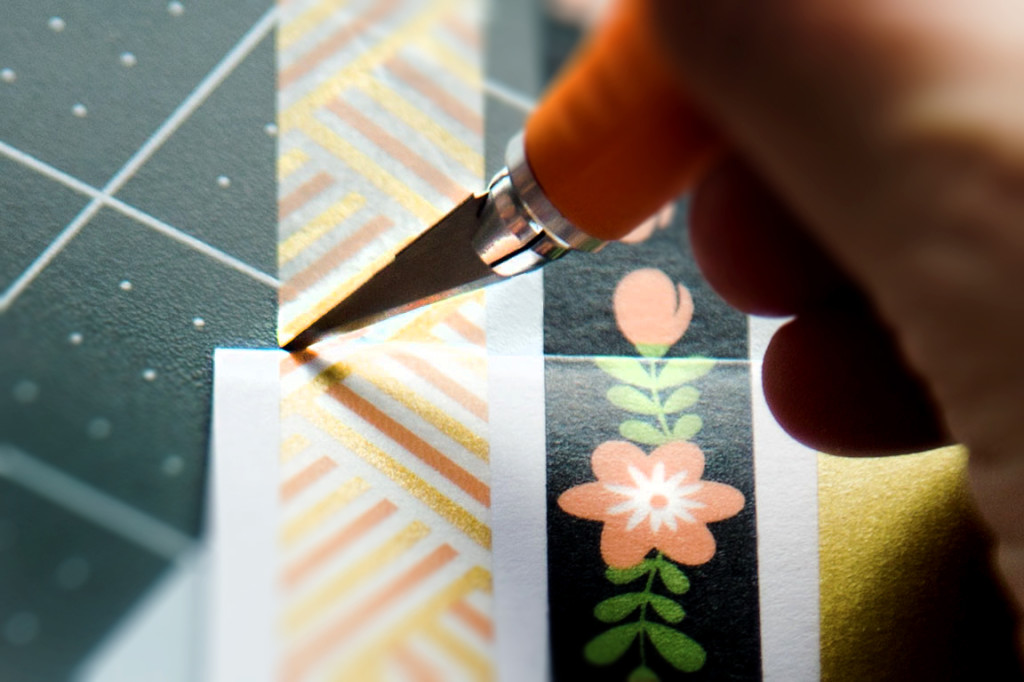 Seal the deal by detailing the closure on the envelope with washi tape to match the card inside, and finish with a fun stamp.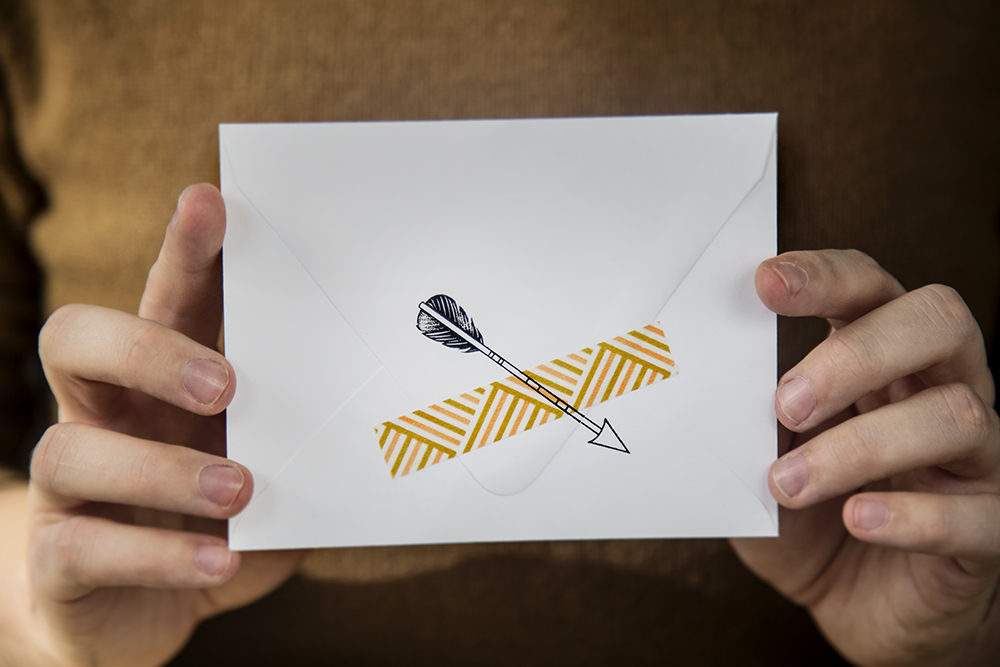 Arrange-it-yourself bouquet
Say it with grocery- or corner-store florals. Skip purchasing a large flower arrangement in favor of setting out a smaller bespoke bouquet. Or spread the love - make more than one small arrangement to surprise a few friends or neighbors.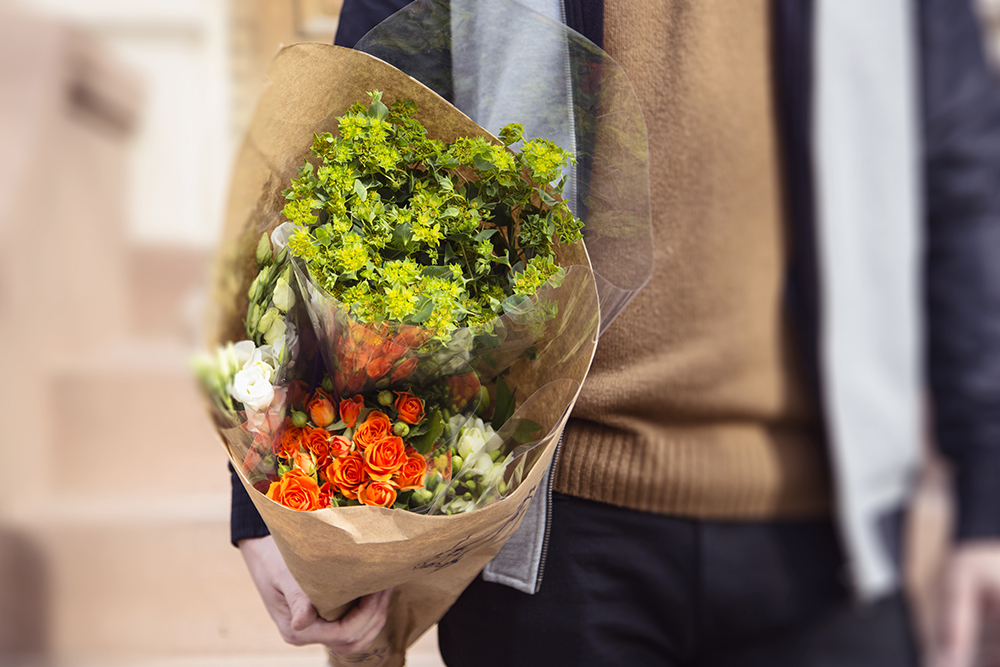 Purchase four different kinds of flowers or greenery. When you get home, trim the stems and put the flowers in cold water.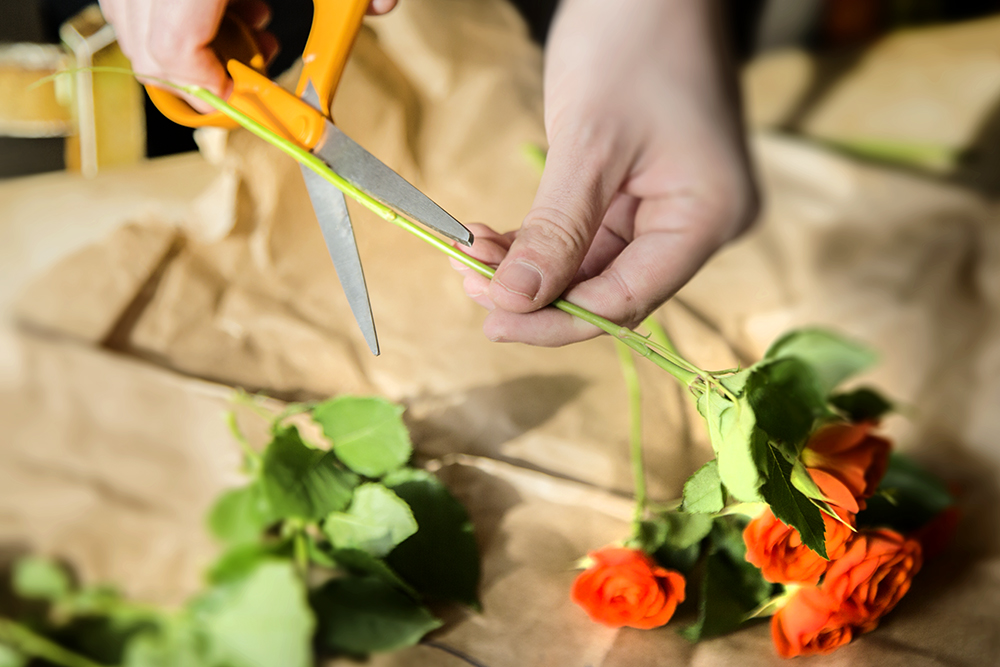 Choose a lovely, unexpected vessel like a jar or mug. Cut the flowers' stems to the appropriate length, and arrange in a balanced but informal grouping.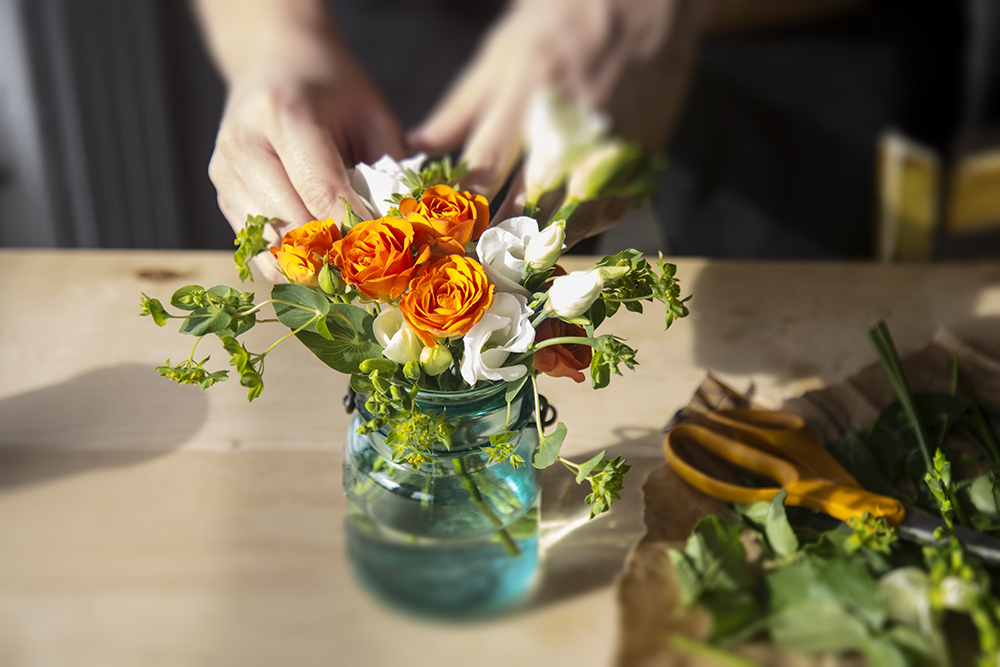 Set out your arrangement, paired with one of your cards bearing a special and personal phrase, as a welcome home surprise or morning treat for your Valentine.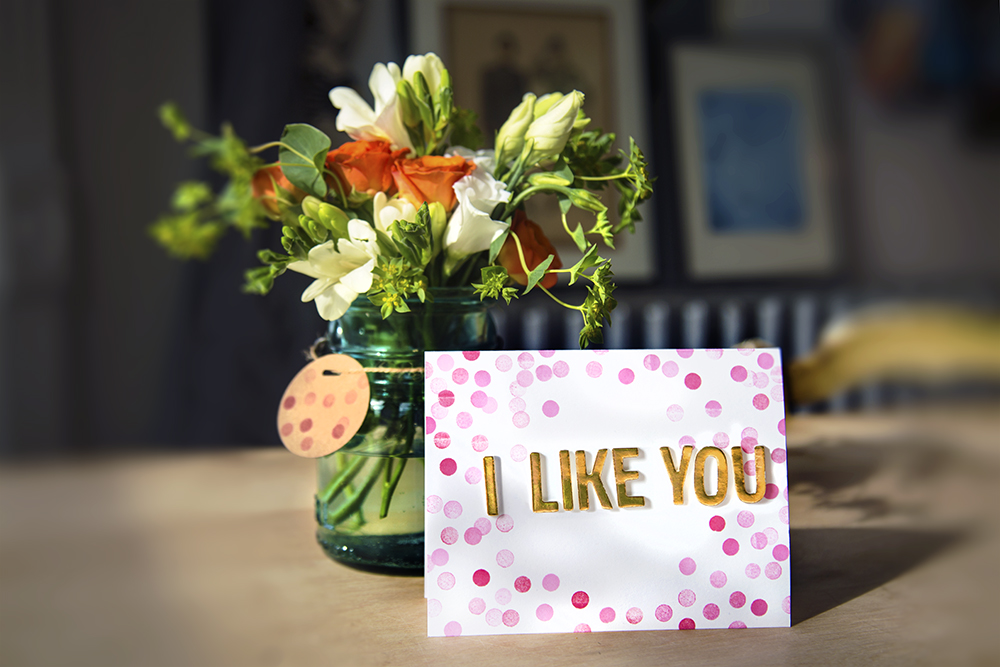 Photography by Kristen Blush.
Related:
Originally published January 28, 2016.