When you ask Seattle-based house flippers Lora Lindberg and Debbie Cederlind where to find the best home-restoration materials, they quickly reply in unison, "Craigslist."
Lindberg and Cederlind of Urban Squirrel Residential Restoration have been flipping houses and using reclaimed materials cleverly since 2010, when they purchased their first renovation house in Everett, WA.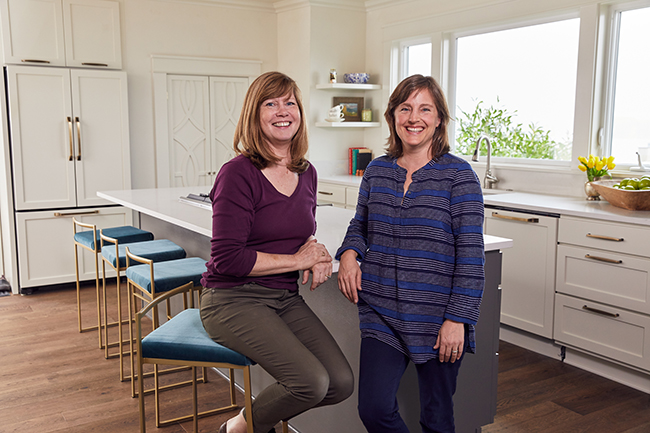 Although many people are flipping houses these days, Lindberg and Cederlind take a unique approach: a design-first attitude using reclaimed pieces found anywhere, from Craigslist to salvage yards to the side of the road.
"I think what people really want is character - they want a house that's unusual," Cederlind says. "A new tract house in Mississippi looks like a new tract house in Minnesota. People want to add character back in."
Lindberg adds, "I think a lot of builders are good at construction, but they're not design people. That's where we feel we're different - we're design people first."
A creative approach to both flipping and using reclaimed materials involves seeing potential others might overlook - and being willing to undertake a transformation. "Twice now we've bought an old, beautiful table with big, curvy gorgeous legs," recalls Lindberg. "We cut it in half, and then we made double vanities. It makes a pedestal sink, so the two legs are out in the room, and the cut part is against the wall."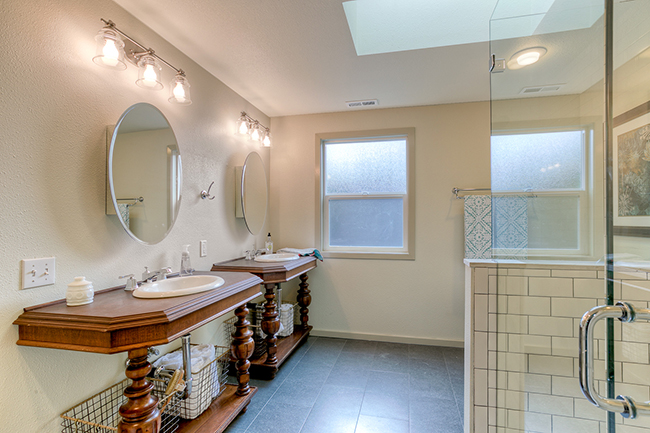 The duo's interest and work in renovation started when they met through a church project called Trading Graces. The project entailed a small renovation for a church-nominated family, and an all-volunteer renovation team collaborated on the design and construction. Because the project didn't have a large budget, the team learned how to maximize their renovation budget with inexpensive, used materials.
With a couple of Trading Graces projects under their tool belts, the pair decided to flip houses, and Urban Squirrel was born.
They've now completed 14 flips, and have become true experts on all things renovation. Here, Lindberg and Cederlind offer great advice on finding unique reclaimed materials, the best pieces to look for, and DIY strategies.
Where to find pieces for a renovation
 So, where's the best place to find renovation materials? The answer is wherever you can find materials that inspire you.
"We have great salvage yards in Seattle, but I know those aren't available everywhere," says Lindberg. "If you're in a smaller city without a salvage yard, try Craigslist. We've gotten a lot of things there."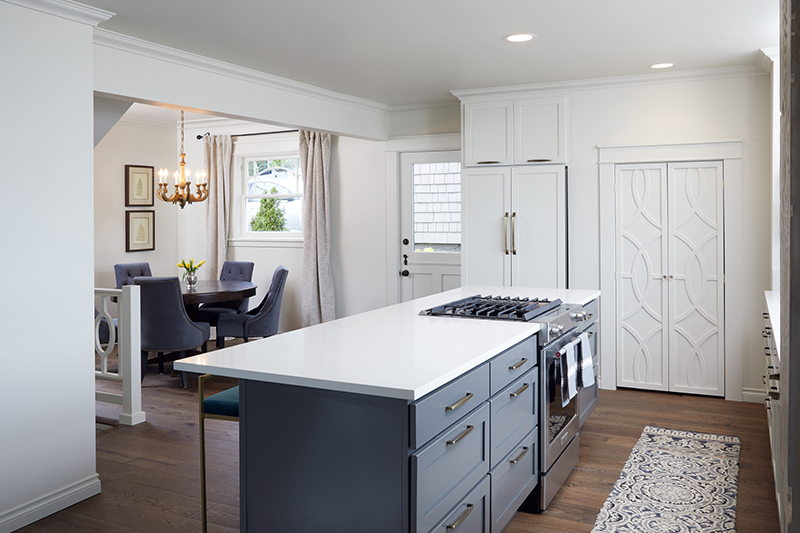 In addition to Craigslist, the duo suggests trying Etsy for interesting lighting and hardware, as well as eBay and garage sales.
"If you see anything cool or unusual, no matter where it is - on the side of the road, at the garage sale - just say to yourself, 'What can I do with this?'" Cederlind says.
"Sometimes you have to mull it over for a couple days before you come up with something," Lindberg notes. "But if it speaks to you, and it's interesting, it's worth finding a use for it."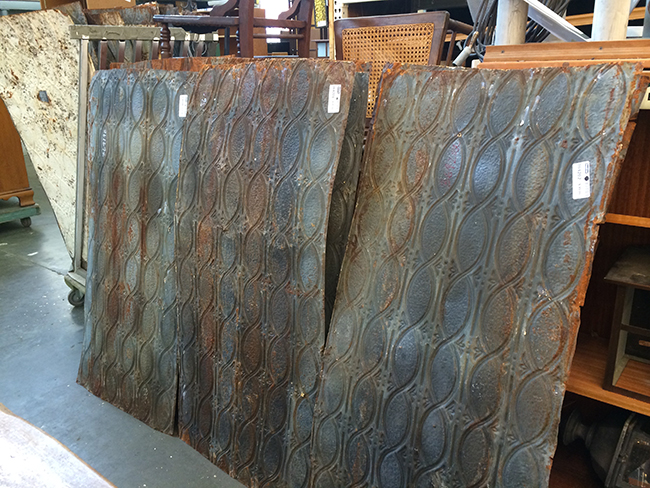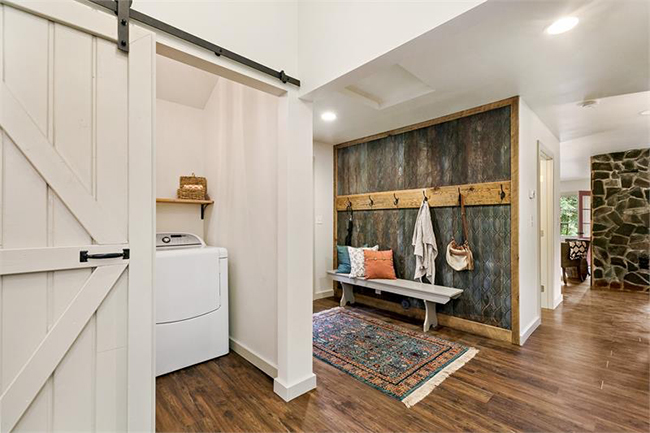 The best types of reclaimed pieces
When hunting for unique reclaimed materials, Cederlind and Lindberg suggest watching for quality pieces of furniture made of solid wood, such as dressers, which often feature intricate carvings or other unique details..
"One of the pieces we've used the most is buffets," Lindberg says. "We use them for islands in kitchens."
If you find an interesting piece while you're out shopping, make sure it fits your home's style. Although Cederlind and Lindberg don't call themselves design purists, they say it's best to avoid a style disconnect. If you have a Tudor home, you probably don't want to put a bunch of mid-century modern pieces in it.
You also want high-quality pieces. "Avoid it if it's stinky," Lindberg says.
Some DIY best practices
An important point to remember when working with reclaimed materials: Gather all your materials before you (or a contractor) start the work.
"Let's say you're creating a pantry, and [your contractor] makes a doorway," explains Lindberg. "It's going to be impossible to find a door that exactly fits that size. You have to have all your materials first, and then have your contractor fit the doorway accordingly."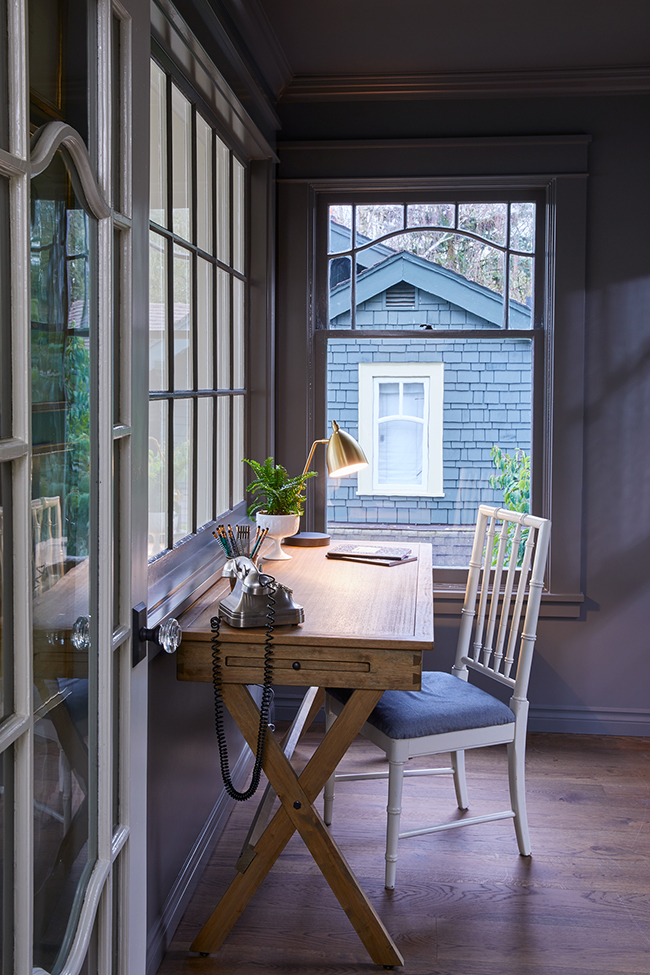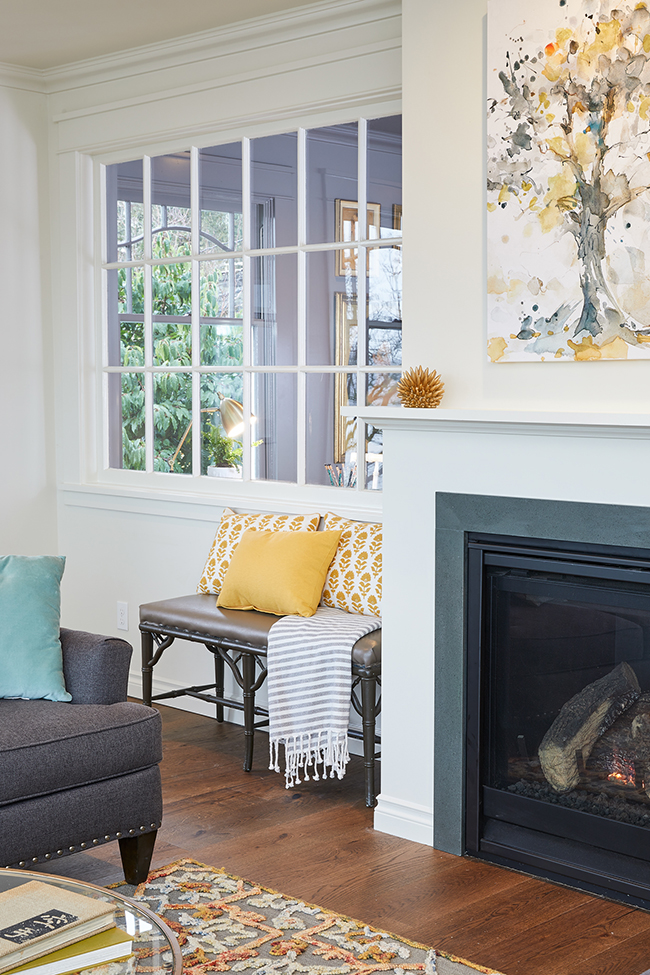 Before installing any reclaimed pieces, such as an old dresser turned into a vanity, be sure you can safely secure it, including finding the studs when attaching pieces to the walls. You may also have to modify the height of pieces to be functional for their new usage.
Above all else, the best DIY practice is just to try, the duo says.
"With all the amazing tools now, like pancake compressors and air nailers, you'd be surprised at how easy it is," says Cederlind. "There are so many tutorials on YouTube. If somebody is really interested and wants to learn to do this, they can teach themselves."
If you aren't the handiest person in the world, reach out to a local handyperson or contractor. You can easily search for a quality craftsperson, but it's always best to get recommendations from friends and family, Cederlind and Lindberg advise.
Ultimately, a great renovation project is about taking risks and creating a design that you love.
"Be brave. Most people are intimidated or timid about trying things - even paint," Lindberg says. "But you can always repaint!"
See how Lindberg and Cederlind used reclaimed materials to create a cozy home office while renovating an abandoned 1920s Craftsman home:
Related: