This resourceful twist on everyone's favorite fireside dessert is the ultimate interactive treat.
Grab a few household items, gather some friends and family, and get toasty with these tabletop s'mores - right in your own backyard.
1. Line a terra-cotta pot with foil.
2. Fill the pot with charcoal.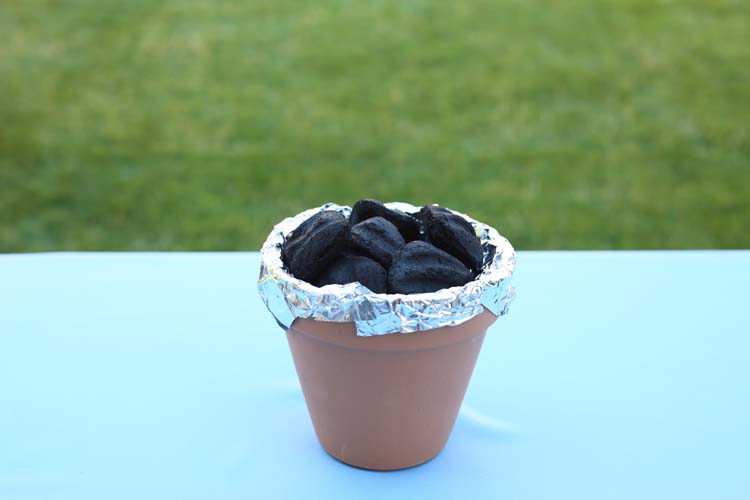 3. Light it up. (But be careful!)

4. Toast marshmallows over the flame. Golden brown or totally charred - it's up to you!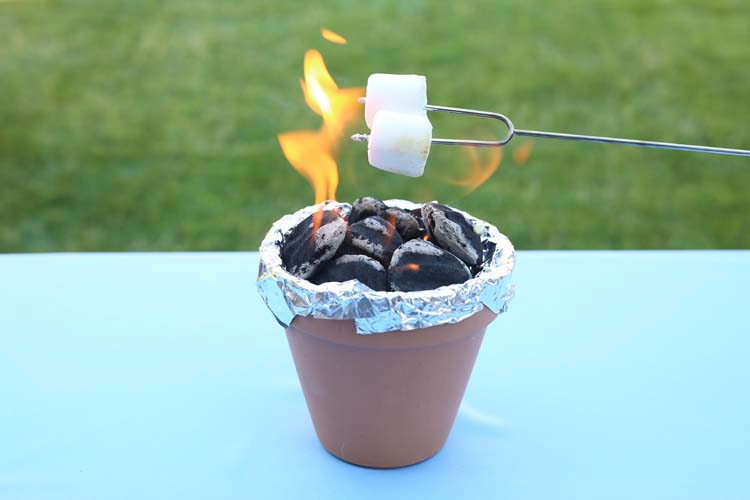 5. Assemble your s'more.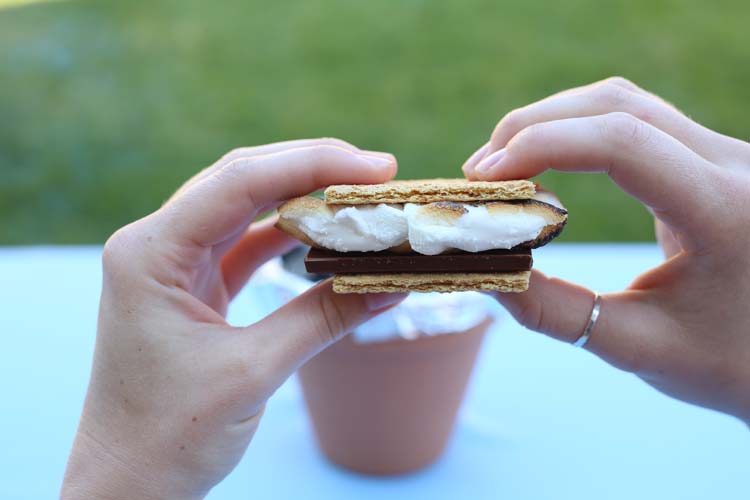 6. Enjoy!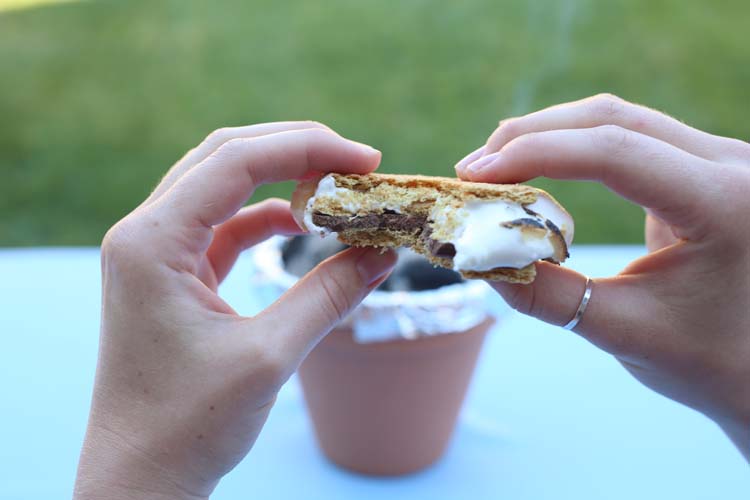 With this gooey goody, you'll be the toast of your next block party.
Related:
Originally published September 15, 2015.