When the days get shorter and cooler, the sight of a cheery fire crackling away in a hearth instantly chases away the chill. Even a non-functional fireplace can give a room a cozy feel and create a charming focal point.
If your fireplace lacks visual appeal, consider this low-cost makeover. With just a few pieces of trim and a gallon of paint, you can give your bland fireplace a dramatic cosmetic upgrade in just a weekend.
Before and after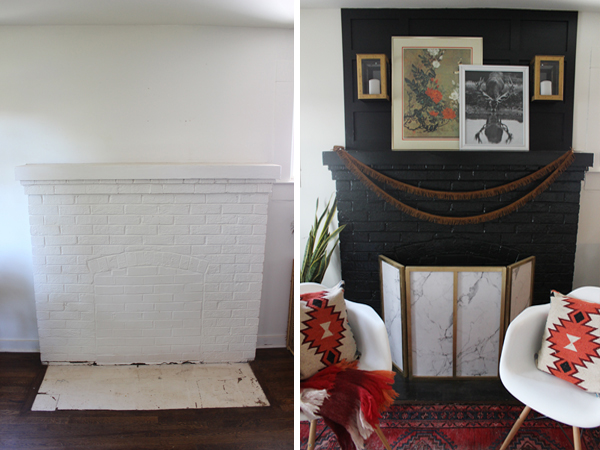 Fireplaces like this are common in old houses. It's painted brick and in need of an upgrade. Fireplaces should be the focal point of the room, and this one obviously wasn't getting the job done. Here's how it went from drab to fab.
1. Install trim
To make the fireplace instantly look grander than it is, use some basic pieces of trim to create the illusion that it extends all the way to the ceiling.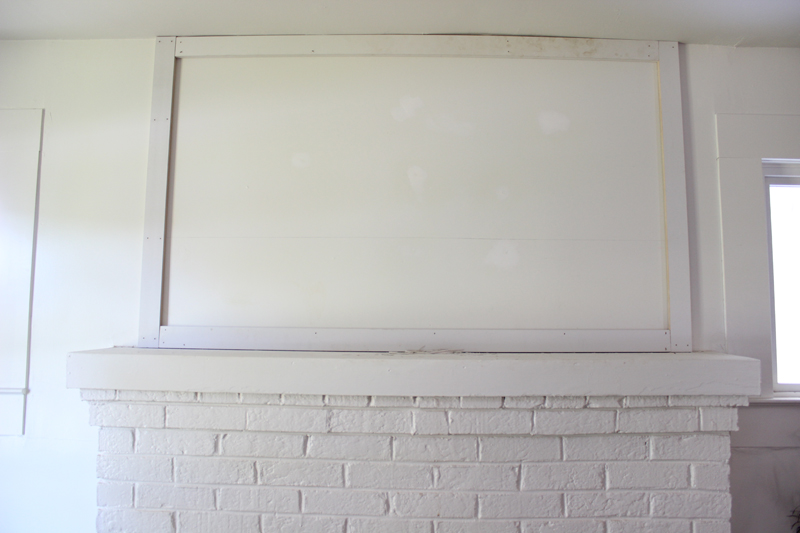 Using 1″ x 4″ pieces of medium-density fiberboard (MDF), create a frame connecting the fireplace and ceiling. MDF is smoother than wood and will have a better finished look when painted. This trim is in no way weight bearing, so MDF will be plenty durable.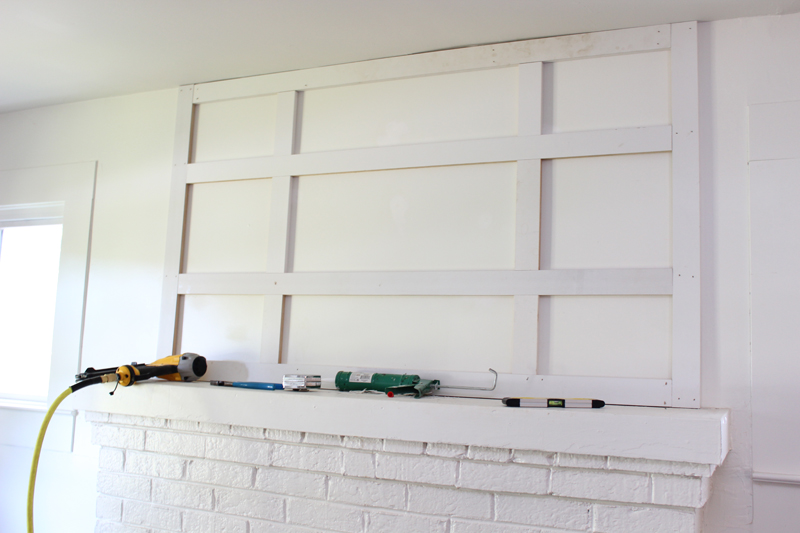 Next, cut and install interior trim pieces within the frame. Attach trim pieces with Liquid Nails. The hold will be strong enough since, again, these pieces are not weight bearing. Plus, there won't be any holes to patch before painting.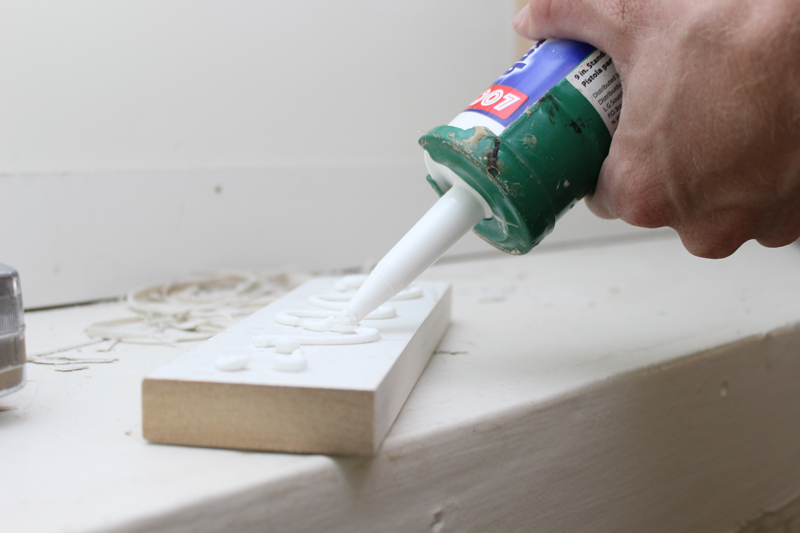 2. Caulk and sand
Caulk any gaps between trim pieces, and sand once dried.
3. Paint
Paint the frame and wall the color of your choice.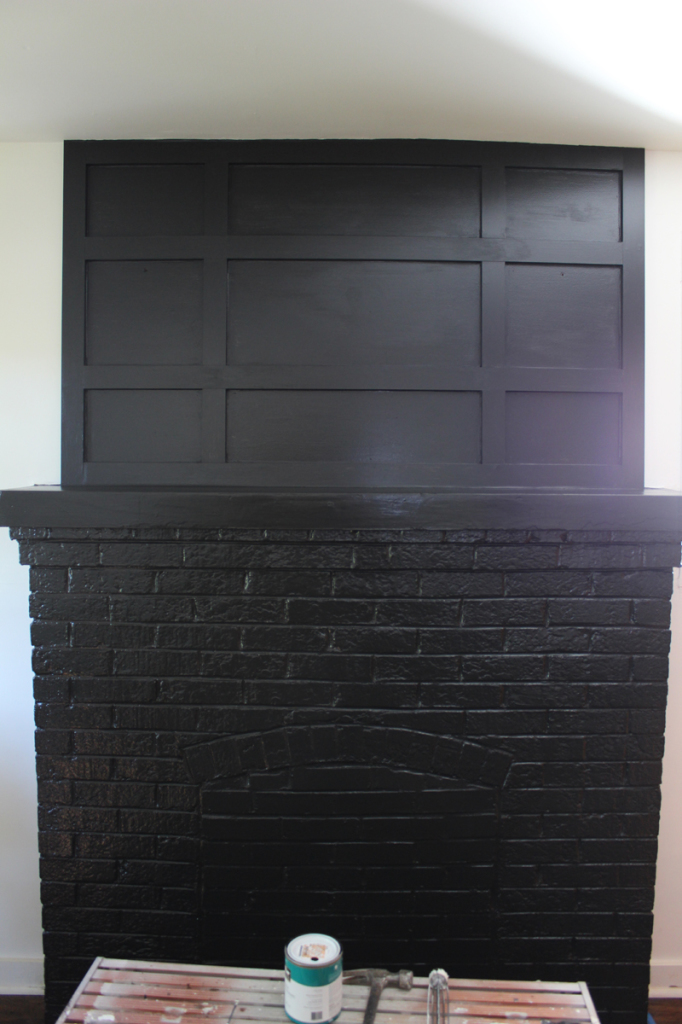 To really make a statement, choose a color that contrasts greatly from your wall color. This glossy black stands out dramatically against the white walls, making the fireplace the focal point of the room.
4. Style your new fireplace
Once the paint dries completely, you can add accessories and decorative elements to enhance the fireplace's visual appeal.
Sconces hung in the openings between the frames, a contrasting fire screen and carefully chosen artwork finish off the fireplace. Add a comfortable chair and small end table to make the whole space come together.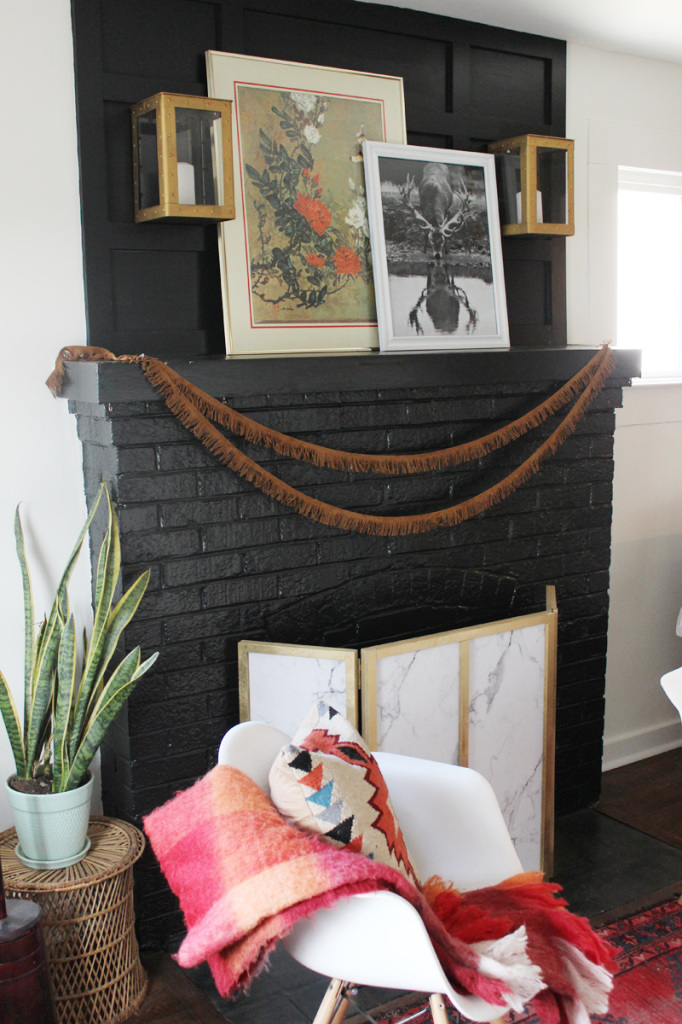 Now settle in and enjoy your home's beautiful new centerpiece.
Photos by The White Buffalo Styling Company
Related:
Originally published January 15, 2015.